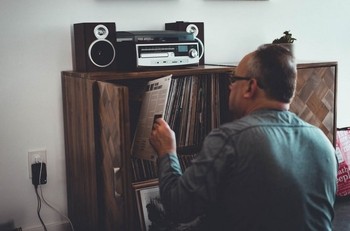 Music is one of the greatest things about being alive. Most people who appreciate the arts won't dispute that. The art form has delighted people all over the planet for eons. If you're a bona fide music enthusiast, you should prioritize doing your favorite thing comfortably. That favorite thing is savoring the sweet sounds of music.
Purchase a Wi-Fi Speaker System
Listening to music through a home Wi-Fi speaker system can be a joy for music fans. Wi-Fi speaker systems are notable for various reasons. If you want your signal at home to be a lot more predictable, then listening to music through a Wi-Fi home sound system can be a terrific idea. People who adore streaming music all of the time are often major Wi-Fi speaker system backers.
Buy Top-Quality Headphones
Music lovers often like to listen to music quietly. It can be unpleasant to think that you're disrupting others around you with the sounds of your music. If you want to free yourself of that worry, you should make a point to purchase top-quality headphones. Look for headphones that are known for excellent sound and clarity. Make sure they fit easily around your head, too. Excessively tight headphones are anything but cozy.
Get Your Hands on a Record Player
If you're searching for a classic music listening experience that can make you feel like you took a time machine back to another era, you should get your hands on a record player. Purchase vinyl from your favorite musical artist. People often say that vinyl sounds a lot less "tinny" than compact discs do. Listening to music via a traditional record player can be soothing to the max.
Close Your Doors and Windows
It can be so annoying to have to deal with outside sounds that interfere with your music. If you want to revel in a tranquil music experience, then you should close the door to your room. You should close any open windows that are nearby as well. Nothing can ruin a lovely song faster than the grating and persistent sounds of construction work outdoors. Street traffic can compete with the melodious sounds of your beloved tunes as well. Closing doors and windows can help do away with those sources of irritation.
Listening to music should be something that feels good. You can maximize your music listening journey in many effective ways. Listening to music should never feel like a chore.