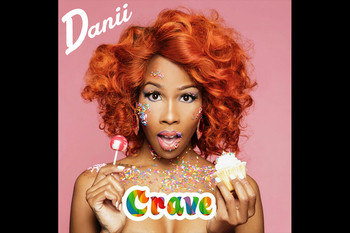 Danii Roundtree is a retro goddess sent from heaven above. Her life revolves around music and she has blossomed into a beauty. As she coats her vast range of talents with the color pink- we enter her world through her rose-tinted glasses. Known for her charisma, powerful vocal range, and dynamic signature sound, she brings unforgettable live performances to the stage with beauty and brains. As life imitates art, her debut album Memoirs is a collection of memoirs based on a storybook romance that ends before it even starts.
Raised in Miami, Danii discovered her love for music at age 11. As a child prodigy, she took up singing and performing live at a young age. She attended the Dillard Center for the Performing Arts in high school which lead her to gain admission to the Berklee College of Music in Boston, Massachusetts. She went on to study musical theater at The American Musical and Dramatic Academy in conjunction with The New School in New York City and eventually moved to Atlanta for her career. Danii quickly saw her hopes and dreams come to fruition as she was chosen to be showcased in Broadway's summer concert series "Broadway's Rising Stars." In 2008, she earned the title of "Miss New York USA" and the following year she competed on American Idol. With her critical acclaim and major street buzz, Danii is ready to open up with Memoirs, and her funk and soul elements certainly tell a story.
http://facebook.com/daniiroundtreeofficial
For her first narrative she is kicking off her reign with her single "Crave" and it certainly hits the spot. Dressed as a traditional pin-up girl, she lets her heart lead the way as she stumbles upon the apple of her eye. Infatuated with a boy she just met, she plays out her "love at first sight" fairytale. Shots transition with images of their first date along with cuts of her singing from the stars. She breaks her daydream to go onstage with her back up singers "The Coco Puffs," as she continues to serenade her other half. The video ends before the love story truly begins, only to be continued on her upcoming tracks that mirror real life but are still playfully deluded with fantasy.