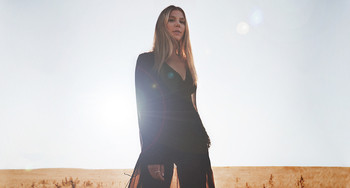 Following on from last year's critically praised debut album 'Purge', Louise Lemón returns with new single 'Not Enough' taken from her highly anticipated new album A Broken Heart Is An Open Heart due for release in March 2019.
The Swedish 'Death gospel' artist's jaw-dropping vocals are backed by delicate piano, reverb drenched percussion on the new track, building to a climax with fuzz-drenched guitars and pounding drums. On the subject matter of the song, Louise tells us that "Not Enough is a song about staying in a relationship that you know already ended. When you're in something so destructive but still just can't let go."
Experimenting with instrumentation and production since her last full-length, Lemón is a rejuvenated presence on her new album, taking cues from the 60s and 70s psych-rock and soul era to influence her songwriting, channelling the sultry vibes of the early Fleetwood Mac-era.
Louise will showcase the new material live with shows lined up at Eurosonic and Roadburn Festivals, along with a European tour with Sólstafir.