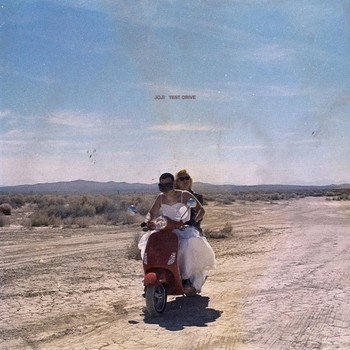 JOJI releases visuals and takes fans on a "TEST DRIVE" of what's to come his anticipated debut album BALLADS 1, out now.
Joji, the multi-talented visionary with a cult following from every corner of the internet, is back once again this time with "TEST DRIVE" the latest since last month's "SLOW DANCING IN THE DARK", "CAN'T GET OVER YOU" and May's "YEAH RIGHT". All are featured on the upcoming BALLADS 1, courtesy of 88rising.
In true Joji form, "Test Drive" is another power ballad melancholic take on love and heartbreak, encompassing all that make him the artist who he is – his quintessential low-fi hip hop down tempo, honest, soulful vocals and beautiful yet eccentric, unconventional and unexpected visuals.
The haunting James Defina-directed video pairs dark, ominous visuals with Joji's tortured vocals and depicts a tormented lovesick Joji complete with straight jacket, searching for the long ride of love, rather than the TEST DRIVE he's offered. Like a jilted bride left at the alter donning a wedding gown, Joji takes off, on that ride, looking for the other side.