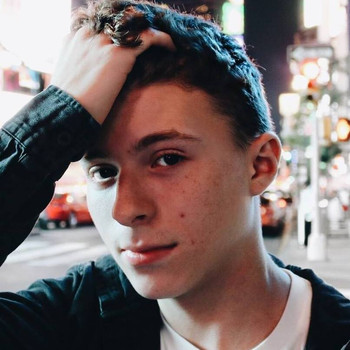 With so many young up-and-coming singer/songwriters in the Pop/Alternative world nowadays, it takes real genuine talent to stand out amongst the crowd and have the music world take notice. But that was just the case for Angelo David, who at only 16 has been writing and producing dynamic new tracks that brought him to performing for sold-out crowds and catch the ear of Britney Spears' music Director Marc Delcore in 2013. Now with an EP and multiple singles under his belt including his latest "This Place" and the soon-to-be-released "The Inside", he's continuing to write and produce hot new tracks.
With a unique ability to convert his personal experiences to powerful lyrics and catchy musical transitions – singer/songwriter, producer, and keyboard player Angelo David began writing socially conscious songs at only 8 yrs old in his native Boston, MA.
To Purchase "This Place" via iTunes, VISIT: https://goo.gl/7x8nUr
The Britney Spears' Las Vegas band backed Angelo at the Topsfield Fair in 2013 and he performed at Webster Hall in New York City in 2015. In September of 2017, Angelo headlined the Hard Rock stage in Boston to a sold out crowd. Over the past five years, Angelo has performed at festivals, charity events, and award shows.