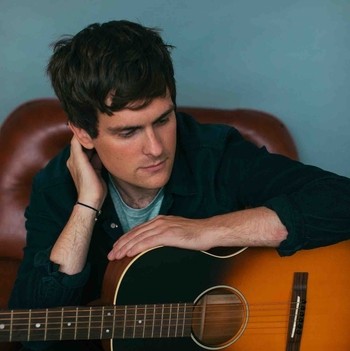 Today, London-based artist Tom Speight releases 'Collide' (5.10.18), the second track taken from his forthcoming album released Spring 2019.
On the track, Tom quotes:- 'Collide' feels like a good introduction to my forthcoming album…it started life in Belfast and was finally finished in Devon with Chris Bond (Ben Howard) I was heavily influenced at the time of writing and recording it by early Fionn Regan and Joni Mitchell. I liked experimenting with different guitar voicing's using the open D tuning and the result was the foundation of 'Collide'. I always knew I wanted it to be a dual vocal because the lyrics are about two people coming together. Lydia Clowes always brings a warm richness to my songs, I knew she would be perfect for this track"
Tom released four EP's in 2017/2018; 'Willow Tree' Jan '17 , 'My My My' July '17, 'Waiting' Dec '17 and 'Live At Studio 3' April '18.
Tom continues to gain strong support at Radio 2, including 1 B list and 3 C list records over the past 18 months. Tom has also reached a staggering 50m streams, with 1.5m monthly listeners on Spotify.