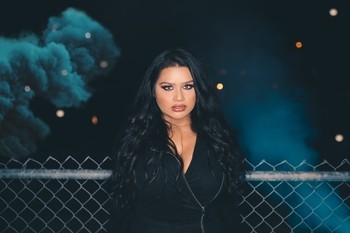 Sam Era quickly returns with the music video for her single "Nothing Was The Same." Just like the single, the "Nothing Was The Same" music video is dark and murky, an intimate look into a relationship that's full of secrets. Small editing effects make viewers feel like they're watching from inside of the apartment, like a fly on the wall.
Released September 7th, "Nothing Was The Same" is the debut single from the Phoenix singer-songwriter and the first glimpse at her debut album Songs For The Broken Heart. The single quickly caught the attention of Spotify's Release Radar and has already garnered over 36K Spotify streams and 17k Monthly Spotify Listeners!
Detailing the ups and downs of a series of failed relationships, Songs For The Broken Heart is a coming of age moment for Sam. Like "Nothing Was The Same," the album features R&B tracks whose lyrics not only detail the hard times, but also the positives gained from them. A believer in female empowerment and finding self-worth, Sam wants to not only help listener do.