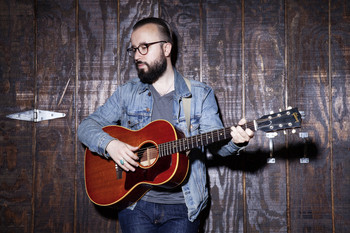 Noted producer, musician, and songwriter Ben Rice ushers in the changing of the seasons with his second single, "Autumn Days" — a reflective, nostalgia-tinged, acoustic based track which blends organic tones and contemporary production — due out September 21, 2018.
"In early September, there's always a feeling that I get as the air starts to change. It's that same feeling I had when I was a kid: knowing it's time to head back to school, missing and longing for something or someone, but also feeling like I had a fresh start," Rice says of his song "Autumn Days".
An established singer, songwriter and guitarist, Rice fronted indie rock bands Surefire (Lizard King/WMG) and Blackbells, who toured internationally, sharing stages with the likes of Arctic Monkeys, Band of Skulls, Brendan Benson, and Cold War Kids.
"Ben Rice is an original, cut from a very special cloth that only offers up material every decade or so. I don't think that there is anyone doing what he does at the moment with as much passion or talent as he shows when he goes to work." — Vents Magazine