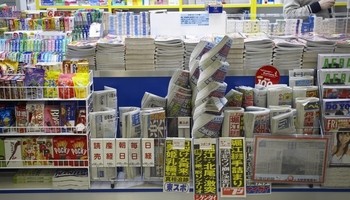 Karen WAldrup – 15 Viral Videos … "Fancy" is latest!
Viral sensation Karen Waldrup continues celebrating thanks to a very special gift from her legion of loyal fans and Facebook. A few days prior to her birthday, Waldrup jumped on Facebook live to connect with her Waldrup Worldwide Family and solicit celebration ideas for her special day. Hundreds of suggestions flooded in and Waldrup chose to cover Reba McEntire's "Fancy" for the birthday edition (September 5) of her highly successful Waldrup Wednesday web series on Country Rebel's Facebook page. The video has been viewed over 1.6 million times so far and her page likes are up 1,500% in the past seven days.
Brand New Single From Rachel Ana Dobken
The multi-talented artist has a knack for blending indie-rock, soul and jazz throughout her music, describing herself as "My Morning Jacket meets Lake Street Dive." She's been featured by The Aquarian Weekly, The Deli Magazine, NJ Arts, Relix Magazine, New York Times, Asbury Park Press, Travel+Leisure and more. All photographs for the record were taken by famed rock photographer, Danny Clinch, who has worked with Bruce Springsteen, Neil Young, My Morning Jacket, Ryan Adams and many more. Rachel works closely with Clinch as his Music Director at his Transparent Gallery in Asbury Park.
Emma's Lounge unveils new single + Announces new album via Impose
The track premiered via Impose Magazine where the band shared, "This song is meant to be a fun, poppy ode to our purpose and a follow-up to our old festival tune, 'Shakin' & Swayin'. We give 'Shakin' a little shout-out in the chorus of 'Gimme.' At our live shows, it's important to us that we create an inclusive atmosphere where everyone feels comfortable and feels like they can be themselves, and that's what 'Gimme' is all about. We beseech our audience to let their hair down and send us back the same love and energy we're trying to send to them."
URGENT – PUSSY RIOT'S PETER VERZILOV IN CRITICAL CONDITION – POSSIBLE POISONING
'First it was his vision, then his speech, and then his legs' Pussy Riot member Pyotr Verzilov is hospitalized in critical condition and friends fear he was poisoned
Pyotr Verzilov, a member of Pussy Riot and one of the publishers of the independent news website Mediazona, was hospitalized in critical condition late on September 11. His partner, Veronika Nikulshina, told Meduza that he's started losing his sight, speech, and mobility.
Pyotr Verzilov is currently receiving treatment at the toxicology wing of Moscow's Bakhrushin City Clinical Hospital. Verzilov's friends told Meduza that his mother came to the hospital on the evening of September 12, but staff wouldn't let her see her son, and even refused to describe his condition or inform her about his preliminary diagnosis. "[At the hospital] they said they don't have the right to disclose any information… They sent her away and were rude. They said they can't admit her. They kept pointing at this sheet of paper, saying that they can't disclose [any information] until the patient signs a release himself, but he's unconscious," Verzilov's friend told Meduza.
ÅRABROT: BrooklynVegan Premieres Creepy "Pygmalion" Video
Last week, Norwegian noise/art rock enigmas ÅRABROT released their Who Do You Love full-length via Pelagic Records. Described as, "a universe unto themselves," by Louder Sound calling frontman Kjetil Nernes, "an iconoclast for dark and dysfunctional times, whose perverted dogma you would do well to fall under the sway of," the Norwegian Grammy award winning ÅRABROT carry all the hallmarks of a sonic spectrum that has always been a wide and wild field of purposeful mismatches; a world of friction between the noisy, the disharmony, and the tension, with rivalling moments of harmonic relief.
Orange County Punks WANK Debut "Shut You Down" Video; First Album in 20 Years Out Soon
Featuring founding members Bobby Amodeo, Spider, Danny Walker, and the new addition of Higgins X-13 (formerly of The Offspring). WANK plans to release their new album 'White Knuckle Ride' later this year.
Viva Death preview lead single 'Ready to Go' off 'Illuminate' LP, first album in 8 years
Today I present you something that will make it easier to get over the mid-week slump. A sonic dose of adrenalin is what you will find in 'Ready to Go' the lead track off the new 'Illuminate' LP from VIVA DEATH. While its earlier incarnation included Chris Shiflett (Foo Fighters), drummer Josh Freese (The Vandals, Devo, A Perfect Circle, Nine Inch Nails, Weezer) and Trever Keith (Face to Face), today's lineup has been parred down to Viva Death founder Scott Shiflett and producer extraordinaire Chad Blinman (Face To Face, Jarboe, Faith and The Muse).
EDWARD R. SHARES NEW SINGLE 'WHY WON'T YOU LOVE ME?'
Just weeks after his mammoth return with the widely praised 'Paradise', a track which marked the end of his two year hush from the stage, Melbourne's musician and producer Edward R. today releases his follow up single, 'Why Won't You Love Me?', premiered on The AU Review.
Rich Latimer – 'Sweet September' Single + Awareness Shows
Sweet September is the second single from Australian artist Rich Latimer's most recent solo studio album Dreamer, scheduled for release in Australia and New Zealand in early 2019.
Active Bird Community share video for new single 'Sweaty Lake'
Today, Active Bird Community have shared their new single 'Sweaty Lake', which is taken from their forthcoming album and Barsuk Records debut, Amends. CLASH premiered the video describing it as "Off piste and defiantly surreal" before going on to say, "it somehow hangs together remarkably well, like a smash hit from an alternative dimension."
Toxikull release the teaser for their upcoming video for the song "Freedom to Kill"
Portuguese speed metallers Toxikull have just released the teaser for their upcoming video for the song "Freedom to Kill". The video will be out on september 16th.
Lex Thunder comments : "This video exposes the primal bloody desires of the Human being, how they are guided, molded and controled by the envolving society. Any atempt of revolt is chewed up and used against you!"