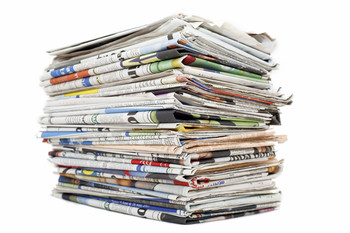 KWAYE shares stunning video for "What Have You Done"
Zimbabwe-born British artist KWAYE has shared the beautifully-choreographed video for his latest song, "What Have You Done", out now on Mind of a Genius / Warner Bros. Records. The Femi Ladi-directed video premiered via Complex and touches on KWAYE's feelings of self discovery. In his own words, "The video for 'What Have You Done' is about rediscovering identity: through the movement and styling, we wanted to create a visual world where various parts of the African diaspora melded together. Each of the three looks is a reference to three different points in western black history that I never discovered in my western school books: the nude colours refer to colours worn on the plantations before slavery's abolition in the US; the green and yellow outfits reference black music in the 70s, and the crossover/emergence of hip-hop in New York from funk and disco; the final looks are inspired by the global movement of black bodies in the 40s – from the Second Great Migration across the US, to the Windrush Generation which bought a wave of Caribbeans to the UK. African-inspired contemporary movement is the common denominator of all the different shots in the video, just as Africa is the root of black histories."
New single from Daisybones – "Choke"
"Choke" packages a skyscraper sized melody with an observational social commentary. Singer/bassist Dillon Bailey explains, "It expands on a topic of a super-saturated society in which the lines of audience and entertainer, influencers and the influenced, or leaders and followers are blurred." Nestled in between waves of electric guitars and crashing drums is a message of existential questions of purpose. The track serves itself up as a rhythmic pep talk, cheering the questioning listener on through the journey of youthful self-discovery. Buoyant guitar melodies scurry up the spine, uplifting even the most tiring thoughts of reality and growing up. Daisybones can fill a room of wandering souls with fun so pure, being anywhere else doesn't even matter. The waves of energy pour themselves onto each dancing body without a single wasted space.
Listen to Altopalo's new album Frozenthere, out today on Samedi Records
A foursome comprised of singer Rahm Silverglade, a solo artist in his own right releasing material through Terrible Records, and guitarist Mike Haldeman who's cut his teeth in Moses Sumney's band. In the rhythm section, Jesse Bielenberg and Dillon Treacy have played with Kevin Garrett and Amber Mark respectively, making Altopalo already sometime veterans of the New York underground scene.
Mary-Elaine Jenkins shares debut album stream via Culture Collide
Brooklyn singer-songwriter Mary-Elaine Jenkins is proud to share the full stream of her debut album Hold Still, due September 28, 2018 via Good Child Music. The stream premiered via Culture Collide, who noted that "because it is so distinctly of a place, her music acts as an immediate window into both her personal journey and something much bigger."
Mary-Elaine Jenkins' Southern Roots Shine Through on Debut 'Hold Still'
Belle Mare Announces New EP (Out 10/19), Stream New Single "Spain"
Brooklyn duo Belle Mare has announced a new EP, Liars, due out October 19th. It comes as a follow-up to their 2016 debut LP Heaven Forget and features five tracks of shimmering, mid-tempo dream-pop that showcase singer Amelia Bushell's smooth, etherial vocals above lush layers of instrumentation.
Nick Klein announces 'The Bathroom Wall' 12″, out 10/19 on BANK Records
His latest offering since the early 2018 EP Lowered Flaming Coffin (Alter) is a continuation of his burnt dance music explorations entitled The Bathroom Wall on BANK Records. As a totem to reflect onto with text, to rest ones eyes in blur, or to physically hold ones self up in the throes of intoxication, the bathroom wall takes and gives numerous gestures of use.
Barsuk's Active Bird Community Debut "Sweaty Lake" Video via Clash, New Album 'Amends' Out Friday
Active Bird Community will kick off an expansive North American headlining tour this fall, beginning with a hometown Brooklyn show at Rough Trade on September 27th and including stops in Chicago on October 2nd and Los Angeles on October 19th. The tour will wrap on November 3rd in Pittsburgh.
PopMatters Premieres Con Brio's Debut Video "Body Language"
Premiering today on PopMatters, the video for the song "Body Language" follows director Pete Lee's vision of turning this "super sultry, super smooth number upon first listen" into a crime scene. "Their music is so positive and high energy, but it's also got this Ocean's 11 quality to it" Lee explains. It's why this song was filmed in a dark and dingy old school garage based in the Bay Area. Lee stated that he "started picturing old school Michael Mann flicks, and before I knew it I was ready to stuff the band into the trunk and throw away the car keys.
Australian Indie-Folk-Pop Artist, CALAN MAI, Releases New Video, "XO"
Australian folk-pop artist Calan Mai has released the new official music video for his newest single, "XO." Rolling Stone Country recently named "XO" one of their "Top 10 Best Country & Americana," and it has already found its way onto numerous Spotify playlists.
JPEGMAFIA shares "1539 N. Calvert" video + On Tour Now
"The Bell Foundry doesn't exist anymore but no one who was a part of the community there will ever forget it. This video is the best recreation of what we experienced there, but in reality, there is no way to convey that on screen, I wish I could put what I feel for The Bell into words but I'm not that smart I guess." – JPEGMAFIA
THE "AMERICAN MUSIC AWARDS®" ANNOUNCES 2018 NOMINEES
As the kick-off to this year's highly anticipated "2018 American Music Awards," chart-topping artists Kane Brown and Ella Mai, singer and American Music Award winner Normani and award winning singer/songwriter Bebe Rexha today announced the nominations LIVE from YouTube Space LA. The event was livestreamed on the official American Music Awards YouTube channel (YouTube.com/TheAMAs) and included a panel discussion about the nominations with the presenting talent and Billboard correspondent Chelsea Briggs. Hosted by Tracee Ellis Ross, the "2018 American Music Awards" will broadcast live from the Microsoft Theater in Los Angeles on Tuesday, October 9 at 8:00pm ET on ABC.
Dave Matthews and Tim Reynolds Announce Third Annual Destination Event in Riviera Maya, Mexico
Today, Dave Matthews and Tim Reynolds announced the dates for their third annual outing to Mexico. The all-inclusive concert vacation will take place over Presidents' Day weekend, February 15 – 17, 2019. Travelers will enjoy three nights of Dave Matthews and Tim Reynolds performing on the beach in Riviera Maya, Mexico, just steps away from the ocean. Additional artists will be announced in the coming months.
TRENDING RISING STAR JENN MOREL SIGNS TO AFTERCLUV AND UNIVERSAL LATINO
Rising star Dominican rapper/singer and master songwriter Jenn Morel is well on her way to becoming one of the most talked-about names in Latin music. Raised in Harlem, New York, the young star is a gifted rapper and trained dancer with an electrifying stage persona, who kicked off her performance career lighting up the dancefloors at New York's hottest nightclubs and appearing in videos by the likes of Drake, Nicki Minaj, and others.