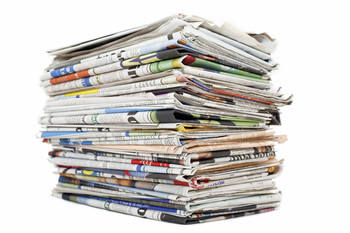 LITE (Topshelf Records) // New Single: "Zone" and UK Tour
Blizzard is a 7″ single that showcases the band's renowned style of cinematic, melodically rampant math rock. Side A explores a host of stylistic influences, with skittering call-and-response guitars building over an electronic drum loop into a shimmering climax that consumes the listener like a blizzard. B side, "Zone," returns to the signature urgency of LITE, crashing straight into a breakneck, noodling ostinato that perfectly captures the group's cinematic style of composition. Today we're sharing "Zone" in advance of the October 5 release.
Southern Florida's LIVEKILL Release Aggressive New Track "Demons"
Southern Florida's LIVEKILL recently announced the release of their upcoming EP, entitled Turned to Grey, out September 28, 2018 via SWOL Records. LIVEKILL performs an intense, high-energy blend of alternative metal and hardcore styles with deep lyrical messages about the fragility of life itself. Turned to Grey is available for pre-order now via Amazon, iTunes, and Google Play. The EP will also be available to stream via Apple Music and Spotify upon release.
Check out hot new pop artist Matt LeGrand – new single "12:00 AM"
As the summer winds down, the nightlife heats up, and hot new artist Matt LeGrand has the perfect late night song! Hailing from Chicago with nearly 80K Instagram followers, LeGrand has launched his new pop single "12:00 AM" that is already popping up on music blogs and playlists around the globe. The new single was produced by Grammy Award winning producer Elvis "Blac Elvis" Williams, who has produced major hits for artists such as Fergie, Kelly Rowland, Beyoncé, Usher, Ciara, and Ludacris.
Karter New Single – Rebellious Rock'n'roll Stunning New Single
Citing influences like Queen, The Beatles and The Rolling Stones, Karter mixes up a combination of a rebellious nature, a nomadic spirit and enormous talent to create a unique vibe. Karter's unique vision takes her fans on a journey in a time machine through the great musical acts of an earlier era, seamlessly blending classic vibes with modern influences, creating a new kind of rock&roll. Kelsy says, "I want to be an artist that speaks to my generation. If you want a 50-year career then you have to be innovative and ahead of what's next. The drum patterns and guitar tones on my record definitely veer toward those early Beatles/Stones vibes, but my stories and ideas will always move and grow with me in the modern world."
J. Fernandez announces new album, Occasional Din, and shares first single
Occasional Din is a sunny shoebox diorama for the eternal pessimist. Over the past half decade, songs by Chicago artist J Fernandez have appeared like unexpected gifts, each time invoking a holiday we didn't realize existed. Like all good holidays, his songs are imbued with a mythical energy, full of curious moods, charmed settings and the timelessness of a familiar moment.
Los Angeles-based queer internet rapper Big Dipper shares "Thiccness" video
Big Dipper is a Chicago-born, Los Angeles-based recording artist. His big boy style, outrageous songs, and live shows have made him the go-to bear of raunchy internet rap. Today Big Dipper shares his vibey "Thiccness" video with PRIDE. You can watch on YouTube. PRIDE calls the video "a fun, sensual track that celebrates the sexiness of bigger men."
Watch & Share Termination Dust's Video For "White Walls"
Termination Dust is Jaybird Parkhurst and Stefanie Vigoren who came together in Anchorage, Alaska (where the weather has almost as many highs and lows as the emotions put forth in their music) and have since relocated to Minneapolis.
Brant Bjork (ex-Kyuss): New LP, 'Mankind Woman', Streaming in Full
Legendary California-based singer, songwriter, multi-instrumentalist and founding member of Kyuss, Brant Bjork, will release his new album, Mankind Woman, on September 14 via Heavy Psych Sounds Records. The LP, Bjork's thirteenth solo effort, was engineered by Yosef Sanborn and tracked at Twentynine Palms, CA's Zainaland, a creative Villa owned by Brant's wife, Zaina. With Mankind Woman, Brant Bjork once again delivers a record that reminds the listener that it is often the ingredients of jazz, blues, and funk that makes rock music feel so good.
Nightly Joins NF On "Perception Tour" This Fall
Having recently played a sold-out headline show in hometown, Nashville, alt-pop duo Nightly (Jonathan Capeci and Joey Baretta) are set to join rapper NF on tour this fall. Nightly supported NF on a sold-out run of dates last winter. The "Perception Tour" will kick off on October 2nd in Columbus, Ohio – click HERE to buy tickets.
All Them Witches share new video; announce headlining tour
All Them Witches has announced today's premiere of an extraordinary new visual. "Diamond" is streaming now at the Nashville-based psych-rock experimentalists' official YouTube channel. In addition, the track is available now at all DSPs and streaming services. FLOOD magazine premiered the video earlier today, saying, "Nashville's sludgiest jam band carry over their genre-blending brilliance to the video for their latest single."
pronoun enlists the help of her friends to defeat the loneliness in 'wrong'
'wrong', the second single from her debut album, set to drop in 2019, maintains the niche, lo-fi sound that has garnered attention from the likes of The New York Times and NPR, while embodying all the emotions she feels towards an ex-girlfriend. The song was written when she received some weird news about her ex and addresses the notion of loneliness. For the video, she calls on the help of her friend to address those same themes.
Korean-American Pop Phenomena, Tiffany Young, Teams Up With H&M Worldwide
Pop phenomena, Tiffany Young, today announced her global music / fashion campaign with H&M. Tiffany will be the face of H&M's Worldwide Autumn 2018 Divided Music Campaign, which will include her brand new single/music video, titled "Teach You," that is set to drop on Friday September 28th. As the face of H&M Divided Music, Tiffany can be seen in outfits ranging from cozy separates, classic Autumn pieces, oversized knits, a-line skirts, puffer jackets and more. The collection will be available starting in October in select stores worldwide, as well online at hm.com.
Always Never Bring Viral R&B Hit "Wylin'" to Life with a Dark and Stylish Video
Specializing in dark sonics and emotional songwriting, Toronto duo Always Never is the latest high-definition future R&B act to obsess over. Chronicling a turbulent and torrid affair with their trademark heft, Always Never found themselves a viral hit when they released "Wylin'" in 2017, earning over 7 million combined streams on the track. Today, the duo of Patrick Kirschner and Dean Guilbault shares the long-awaited music video for "Wylin'," directed by Kid Studio (The Weeknd, 6lack, Big Sean), bringing the song's central story to life. Touring late night Toronto in a vintage coupe, vocalist Patrick pines after a blonde-haired beauty as he sings about how she's done him wrong, all under cover of colorful smoke and neon lights that perfectly complement Dean's production. Though the video starts off romantically, it takes a violent turn, as the protagonist grows vengeful and lovesick after catching his lover in a tryst. "Wylin'" is the duo's first-ever music video and the latest release off Always Never, their debut album.
G-Eazy shares new track and video for "Rewind" featuring Anthony Russo
Fresh off his Endless Summer Tour, G-Eazy has released a new track and video for "Rewind" featuring new comer Anthony Russo. The track and video is theme music to cap the summer
HOZIER RELEASES NEW MUSIC VIDEO FOR "NINA CRIED POWER"
Hozier has premiered his new music video for "Nina Cried Power" co-directed by Patrick Ryan and Jon Hozier-Byrne. The video features Hozier, Mavis Staples, and 20 additional artists and activists listening to the song for the first time and their reactions. You can learn about all of the featured artists and activists at hozier.com.
Hardo Releases His Highly-Anticipated New Album "The Fame or Feds Story"
Pittsburgh rapper Hardo releases his highly-anticipated album The Fame or Feds Story via Trap Illustrated. The 13 track album features previously released tracks "Smile" as well as "Fame
or Feds" and has features from the late Jimmy Wopo, Kizzl, Mayhem Mal, FTR Drama, Stevie B, Rexx Life Raj, Latia, and Deezlee. The album is available on all digital service providers today.
Dante High Share "Green Swamp" Video
5 years ago I quit my job in the city and moved back to the middle of nowhere–my hometown of Pittsboro, NC. I got a job in construction and spend my days in dark crawl spaces, rewiring houses, and tossing asbestos into trash bags. At night I cruise the town in my truck and remember days gone by. I remember making out on the floor of a collapsing trailer while my aggro friends waved guns around. I remember my neighbor driving off a bridge and into the lake during a hurricane. I remember my girlfriend getting hit by a car on the way to prom.