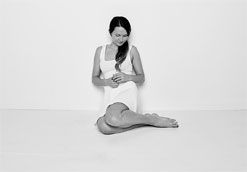 Emmy Law has written her own system of rules. She began crafting songs in college, and is a lyrical powerhouse. Emmy majored in music education and began playing piano at the age of eight. She is now ready to exhibit her pure talent with blazing guitars and ukulele stylings. Her soul is shown on display as her music takes a raw approach with no regulations. As she finds clarity within her misconstructions, she earns her place in fans' hearts by creating and crafting music that not just anyone is willing to uncover.
Based in Atlanta, Georgia, Emmy has a bit of folk flair and has built up quite the reputation as a prestigious singer-songwriter. She's performed in some of Atlanta's top venues, including the historic Eddie's Attic, the Red Clay Music Foundry, and the Music Room upstairs at Smith's Olde Bar. She's also made a name for herself in the Atlanta open mic scene — she's advanced to the final round of three of the city's top open mic competitions (Eddie's Attic, Red Clay Music Foundry, and Tin Roof Cantina Acoustic Showdown). As a music teacher, she now leads her solo career with grace and humility. She released her debut EP Fairyland in the fall of 2017, and with her only competition being herself, she is ready to place herself as the main event.
Finding her true niche as a contemporary indie artist, her debut single "Fairyland" is a trip with no point of return. Directed by Zak Washburn, the clip is shot with a vintage camera calling back to her late memory of her idealized relationship. Contrasted by fairy tales, her delusion is longer than just a short story as her state of reality is altered. Emmy's loving relationship turns south as the video progresses in a documentary-like manner. As the turmoil between the two grows, it is revealed that this vacation gone wrong is a distant memory coated with deceitful nostalgia. As she sings "Take a picture and save it", the video acts as a flip-book as the blame is placed on herself. As the video closes, the camera is still rolling leaving their fate up to the interpretation of the viewer. With no sequel in sight, her book will have to go unfinished but ultimately completed.