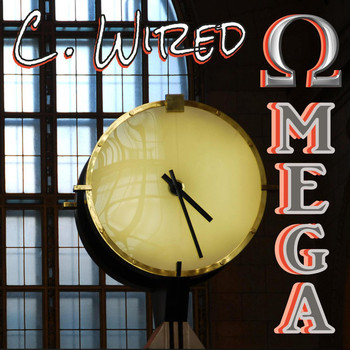 C-Wired, who likes to think of himself as the sage of song, lives by the motto, "do no harm and stay out of jail." In other words, even though he's now a grandfather, he nevertheless lives life as a free spirit.
The music he creates is lyrical folk-rock. With "Anna Kissed the Sky," C-Wired sings about one such free spirit. The song, particularly its last bit, sounds like a cross between Bob Dylan's "All Along the Watchtower" and Blue Oyster Cult's "Don't Fear the Reaper." It evolves from something semi-acoustic, to an out-and-out electric guitar rocker.
Although C-Wired vows to live the free-spirited lifestyle, he sings about restraints with "Gettin' Sober's a Bitch." It sounds to be biographical, as C-Wired sings of substance abuse. He sounds frustrated, in that he wants to quit the stuff, but just can't give it up. He sings its words over a thumping rock track. It has a classic rock feel, particularly due to its organ part. There are also backing female vocalists on the chorus.
A song called "Angels Dancin' On the Head of A Pin" is a Steve Miller Band-like rocker. It's lyric focuses of stress. We say, 'Don't sweat the small stuff,' yet this vow is always easier said than done. Maybe singing about it makes it easier to do it.
"Jessah" is a personal song about someone that's had a lasting impact upon C-Wired's life. This one also features classic rock instrumental elements. It switches between acoustic and electric musical sounds. This song furthermore features a rocking outro, only this time it's organ out front, more so than guitar.
The EP closes with another angel-related song, "Benevolent Angels." It begins with C-Wired performing a spoken word part over and acoustic guitar part. Its lyric is philosophical in nature, with C-Wired giving out life advice. The track then goes into an extended instrumental section. It's an unusual track, yet nevertheless effective.
Omega is a project that classic rock fans will enjoy, especially those that get tired of hearing the same songs over and over. C-Wired sounds to be a man that enjoys making music, just for the sake of creating it. He doesn't come off like one that's waiting to jump on the next trend. This is unique music, from a unique individual.
-Dan MacIntosh