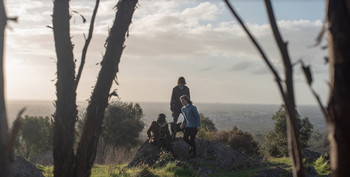 Written alongside Timberwolf, So Blue is a lush one, with exquisite strings and horns arrangements, sitting perfectly atop a bed of gentle indie folk guitars and percussion. There's a lot going on, but everything fits well into place, as Tales' thoughtful lyricism also floats above it all.
The clip is fittingly intense and beautiful (watch here – @skopemag). It explores the vulnerability reflected in So Blue on a visual level, and it's extraordinary. Set in the early '90s, with beautifully-framed shots and delicate natural light, the clip follows a young man and his everyday stuggle to find himself. Through each scene, the viewer gains an insight into his life.
After being mentored by Stu MacQueen and Dan Crannitch from Aussie label Wonderlick (Amy Shark, Montaigne, Boy & Bear) and taking out the SA Music Awards Best Folk Artist award, the band are ready and excited for this new chapter.
Tales will be launching this beautiful new single alongside Timberwolf on stage at Crown and Anchor (Adelaide) on September 28.