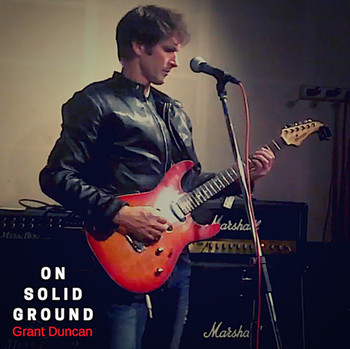 Grant Duncan goes for a classic rock and roll fervor with the passionate "On Solid Ground". By keeping things to the absolute essentials, the free-spirited, garage rock vibe works wonders. Tying all of this together is Grant Duncan's impeccable vocals that seem to possess a dreamy quality, as they rise above the rest of the mix. Attention to detail means that everything simply comes together in a pitch-perfect sort of fashion, from the rush of the rhythm section to the wild guitar riffs. Done with the utmost of taste, Grant Duncan's pop inclinations at times recall the Strokes' early works, for the whole of the collection has a sense of urgency powering it.
A tender touch introduces the collection with the playful "How Good Love Is". With just the right mixture of soulful and spiky, the piece is propelled forward. Infectious grooves reign supreme on the sun-soaked summery atmosphere of "When I'm With You". Nicely tapping into a late 60s sound, "When I'm With You" has a psychedelic aura to it that lends it a mystical quality, making it the highlight of the collection. Going for a more 80s long-lost pop classic is the wild "It's Always Too Hard to Find". Dub influences guide the laid-back style of "Make It Happen". Ending things off on a majestic note is the epic journey of "Own True Self".
https://www.facebook.com/grantduncanmusichome/
"On Solid Ground" shows off Grant Duncan's undeniable chops in creating a spirited, soaring sound.
By Beach Sloth