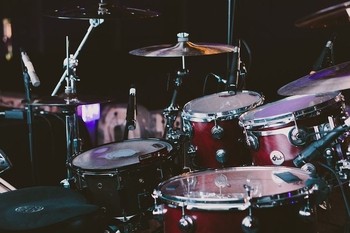 Band marketing is critical for musical acts that want to get their big break. If you're part of an ambitious band that wants to spread the word, there are a number of advertising methods out there that can do you a world of good. Advertising can open you up to higher sales and better gig attendance, after all.
Social Media
Social media marketing can be a great help to bands that wish to hit the tipping point. Bands can opt for advertising via social media giants such as Facebook. Facebook advertising enables people to zero in on others who are part of their target audiences. Bands can advertise exclusively to people who are fans of certain musical genres.
Google Ads
Internet advertising can help bands that want to reach people in their target audiences. It can help significantly to focus on search engines such as Google. If you want people who are searching for music and for keywords that relate to your band to be able to find out about you, you can test out Google Ads. It's been a force in digital marketing for years now.
Vinyl Banners
Don't assume that digital marketing is the only option available to driven bands nowadays. If you want to advertise your act, you can rely on vinyl banners. Put these up in music venues and music shops in your area. Try to create vinyl banners that are striking and memorable. Try to create banners that reflect the image and sound of your band to a T as well.
Radio Campaigns
Bands can sign up for radio campaigns that focus on college students. If you want to get more exposure, you should look into reputable companies that organize radio campaigns for up-and-coming musical acts. You may just gain a big following at college campuses all around the nation. You may gain a big specialty radio following as well. Be sure to make your most memorable track part of the campaign. Advertising can help your band get the notice it deserves. It can help it get more acclaim, too. You should concentrate on digital marketing.
You shouldn't neglect other aspects of the marketing realm, however. There are so many advertising channels accessible to bands that are hungry for success. You should explore any and all advertising avenues with great care. Be sure to ask other bands if they have any useful suggestions for you also.