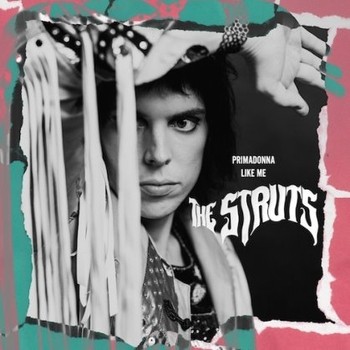 Interscope rock band The Struts release new song "Primadonna Like Me" today via all digital retailers. "Primadonna Like Me" follows the release of the band's current single "Body Talks"." Both tracks will appear on the band's forthcoming album—the highly anticipated follow up to their 2016 debut, Everybody Wants.
"'Primadonna Like Me' was written about my stage character, my alter ego," says The Struts lead singer Luke Spiller. "It's this completely deluded guy running around his small town, all dressed to the nines—a full-on 21st century dandy going around saying, 'Don't you know who I think I am?'"
The Struts recently wrapped a tour supporting the Foo Fighters, which included performances at Madison Square Garden, Wrigley Field and Fenway Park, and are gearing up for a fall headline tour. The Body Talks Tour kicks off September 21st at St. Andrew's in Detroit (see below for complete itinerary). Tickets are on sale now.
Visit thestruts.com for more info.