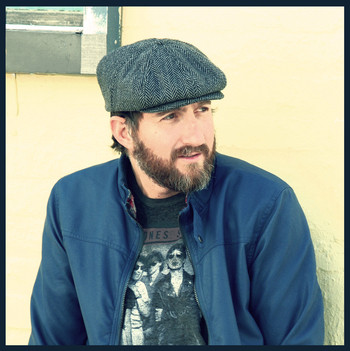 We are so happy & grateful to be here with you to check out the up to date info & music from Mike Stocksdale. Los Angeles native Stocksdale embodies all aspects of true musicianship, with a technical education in guitar from the Musician's Institute in Hollywood, CA, and a past rich with classic influences including Paul Simon, Bob Dylan, Tom Petty, The Beatles, Bruce Springsteen, and B.B. King. Mike is keeping busy this summer with a new album, single, baby, and show @ Rocky Mountain Folks Festival in Lyons, CO. Lets get into it today with Mike Stocksdale.
Hi Mike, welcome to Skope Magazine. How have you been?
Can you talk to us more about your song/single A Passing Phase?
It's from the album, Until the Oceans Rise, Vol. 1, which I tracked live to tape at Moosecat Studios here in L.A.
Is the song posted on Youtube, Spotify, Soundcloud, etc so we can hear it?
Did any event in particular inspired you to write this song?
A friend's bad breakup inspired the initial idea and the first few lines, but the song became about much more than that.
Any plans to release a video for the track?
The lyric video is up now, perhaps a music video will come at some point.
The single comes off your new cd – what's the story behind the title?
Until the Oceans Rise as an album title is about how I'll continue writing and recording music until the day I die. The title song has a different story.
How was the recording and writing process?
Writing took a long time. I have a job and a family, but was able to steal away a few hours each day for songwriting. Even when
I wasn't feeling like it, I worked at it anyway. Eventually I had enough songs to make a record. For recording, I wanted this album to be a snapshot of me in a room. Very raw and stripped down sounding. That's why i tracked it live to tape.
Known for playing with different genres – how do you get to balance them together?
Truth is I just write songs that I like. What genre they fall in probably depends more on the production. In this case I was limited by my skill set as a musician.
Where did you find the inspiration for the songs and lyrics?
Past, present, future. Friends, relatives, lies.
Any plans to hit the road?
Not for a bit. My wife and I have a two week old at home. I did just get news that I'll be playing the Rocky Mountain Folks Festival this August, though, as part of the songwriters' showcase. It's in Lyons, CO.
What's one thing we'd be surprised to hear about the members of Mike Stocksdale?
I have a politically driven hip hop side project called $IDEQUEST. EP coming out July 13th.
Name one present and past artist or group that would be your dream collaboration?
Currently The Wood Brothers. They're the best band with the best songs. All time – Paul Simon. He's not only one of the greatest singer/songwriters ever, he's arguably one of the best producers as well. I'd love to have him produce a song of mine.
Is there an up and coming band or artist you think we should all be looking out for now?
Josiah and the Bonnevilles.
What else is happening next in your world?
Raising a kid. Playing at the Folks Festival. Making a new album. Releasing the $IDEQUEST EP.