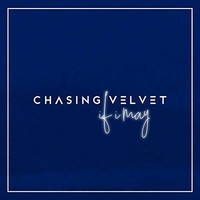 If you haven't already heard, Brisbane's Chasing Velvet are crashing through the Australian pop scene with bombast and stylish melodies in anticipation of their debut extended play, Replay, which ironically features a collection of tones and harmonies that are far from a recreation and instead quite promising and futuristic in structural design and presentation. In the United States, their debut single from Replay, "If I May," is already capturing the hearts and attention of critics and indie music fans alike, washing ashore just in time for a summer that has been yearning for a sexy new pop sound.
Opening with an electronic beat that is as tropical and exotic as it is grinding and somewhat industrious, "If I May" is a track that is somewhat difficult to categorize when you consider the diversity of the pop music spectrum in 2018. I hear shades of everything from psychedelic tinged garage rock to a more soul steeped side of rhythm and blues, compressed into a neatly appointed and slickly packaged pop song that is far more acerbic and literate than anything else on the charts at the moment. In one particularly languid but nevertheless kinetic verse, vocalist Amira Talbot seems to transcend her spot behind the microphone and become completely embedded in drummer Naomi Grashuis' beats, and it's not only a cerebral moment for both the song and the EP, but one of the more memorable aesthetical twists that I've had the pleasure of consuming this year as an arts journalist.
Perhaps that's what I love the most about Chasing Velvet; like all truly gifted artists, they aren't predictable. While they uphold a certain set of standards, values you could even call them, their creativity is never restricted within a specific set of parameters. It might be a little premature to determine whether or not they'll find comfortability on the stage versus the studio, but if they are able to translate this same level of magnetizing energy that radiates from the bottom up on "If I May" live and in person, there's no question that they could have one of the most alluring stage shows in the game. Talbot and Grashuis harmonize together so well that it's more than obvious that their chemistry is completely organic and not being forced or feigned in hopes of garnering some sort of buzz on a surface level. Their music goes much deeper than that.
Pop music really needs more amiable, good natured tracks in the vein of "If I May" to provide some sort of an alternative to this overly severe, menacing stuff that labels are trying to hock us as edgy and fresh. True music aficionados will be able to tell the difference when they listen to Chasing Velvet, and I don't think that their particular style of indie pop is going to have a difficult time finding some love over in the States as much as it is in their native Australia. Americans love hot tracks, and if one thing is to be sure, this duo from down under definitely know how to deliver them.
AMAZON: https://www.amazon.com/If-I-May-Chasing-Velvet/dp/B07F17XZTB
Thomas Patton, III