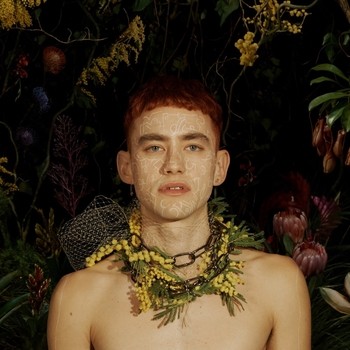 Following a whirlwind sold-out North American tour and television appearance on NBC's Late Night with Seth Meyers, Years & Years have released their highly anticipated and critically acclaimed second album 'Palo Santo' today. Alongside its release, comes their short film of the same name, starring Olly Alexander, Dame Judi Dench, Ben Wishaw, cult Thai actor Vithaya Pansringarm and directed by Fred Rowson.
'Palo Santo' was created from the imagination of singer Olly Alexander, where he could be his "freest self, not tied to a gender or sexuality." In this thrilling parallel universe, light years from here, Palo Santo has steadily been revealed to the world in a series of videos, narratives on and offline, finally climaxing in every sense of the word by way of their recently revealed live show, and newly released short film and album, out today.
'Palo Santo' (the film) digs deeper into the unique world of their second album. Taking its name from a sacred wood, but in this densely woven fictional backstory, Palo Santo has become a city on a distant planet; one where human beings are a rare commodity, worshipped and idolized by an android society. Olly, along with the final humans, is recruited to perform in a series of bizarre erotic cabarets, for an artificial master known only as The Showman.