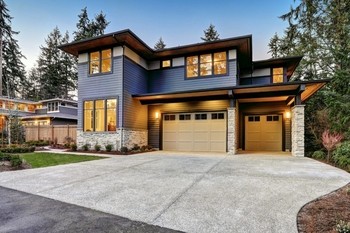 Are you a homeowner or a home buyer or a real estate agent? You could be looking for the best home warranty service provider to cover your home or on-sale homes during the sale process. Choice Home Warranty is your best friend when it comes to taking care of repairs in your home.
Choice Home Warranty offers you two plans to have your home covered and they allow you to pay in annual installments or flexible monthly installments. Some of the questions that regularly come up about Choice Home Warranty and home warranty services in general include;
What is a home warranty?
A home warranty is a cover that offers repair and replacement for systems and appliances, which are covered in the service contract, in your home that arise as a result of normal wear and tear.
Why do I need a home warranty cover when I have a home insurance?
These are two very different types of covers for your home. While a home warranty cover caters for repairs resulting from normal wear and tear, the home insurance does not cover this. Home insurance only covers loss and damage caused by burglary, fire and natural disaster such as storms, floods, mudslides e.tc, which the home warranty does not cover. So you actually need both for your home.
What if my home, appliances and systems are old, will I still be covered?
Choice Home Warranty is happy to provide you with a home warranty contract for all your appliances and systems regardless of age as long as you undertake all the scheduled maintenances as per the manufacturers' recommendations.  They also have to be in great working condition at the commencement of the service contract.
If I am an existing homeowner, can I apply for a home warranty?
Yes. Choice Home Warranty provides existing homeowners with service contracts.Home warranty service covers are bot for real estate agents and new buyers only.
Does Choice Home Warranty deny a claim for repairs?
Yes, it does. Choice Home Warranty only provides repairs for appliances and systems that are covered by an active home warranty contract. The appliances and systems must be in good working condition at the start of the contract. The homeowner must also ensure that they maintain the appliances and systems as required by the manufacturer. If your appliance or system has a condition that was there before the start of the contract then your claim will not be processed. Also if the malfunction is as a result of misuse, it will not be repaired. To avoid misunderstandings while filling for claims, it is highly recommended that you go through the terms and conditions on your contract and make sure that you understand them very well.
Must I get a home inspection?
Though not mandatory, I home inspection is very crucial. It is recommended that you get one before you sign up for your home warranty service contract since as a homeowner you are able to identify appliances and systems that need repairs.
When does my cover period at choice home warranty start and end?
After you have signed up your home warranty cover contract and made the payment, your cover period start after 30 days and runs for 365 days. In case you have an existing cover that is still valid, then your cover with Choice Home Warranty takes effect immediately.
What if my item cannot be repaired?
If a system or appliance that is covered by the Choice home warranty service contract cannot be repaired by the service provider, then they will replace it with a new one without any additional cost.
What happens when Choice Home Warranty cannot find a part or entire system or appliance for replacement?
In the event that a needed part is not available in the market or for some reason, it cannot be found, Choice Home Warranty will offer you a cash payment at their replacement cost.
In the event that I need a service, what should I do?
If a system or appliance requires some repair work, the first thing you need to do is to carefully go through your home warranty service contract to be sure that the system or appliance is covered by the contract, they also make sure that the specific part or component of the said appliance or system is also covered. This will save you from having to pay for a service fee without receiving any repair works. When you have fully established that you are covered in that instance, the next thing is to contact the Choice Home Warranty claims department. You can do this on their website at Choice Home Warranty or call them on 1-888-531-5403, any time; 24/7/365.
Do I have to pay for a service call?
Yes, for every service call you make, Choice Home Warranty requires you to pay a trade service call fee of $60. This is regardless of whether you get the service or not; as long as a service provider has been dispatched in response to your service call, this fee becomes mandatory. However, if you have a part replaced during a service call and the same part calls for replacement before a lapse of 90 days, then you will be waived off the service fee. When it comes to labor, a guarantee period of 30 days when you do not pay a service fee for the exact peace of work is offered.
Is my home warranty renewable?
Yes, you can have your contract with Choice Home Warranty renewed every year. They will send you a quote with details on the terms and conditions of renewal during the 10th month of your current service contract. If you are paying for your home warranty service contract in monthly installments, they will send you a quote with the same payment plan which you have the two months before the end of the year to change if you wish to change from the monthly payment to the annual payment option.