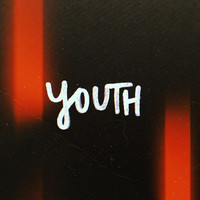 "Youth" is the first single from Blue Apollo's EP When You Ask for Rain. Blue Apollo is a quartet from Dallas, TX, but like a lot of music out of Texas (e.g. Spoon), this song doesn't sound much like stereotypical Texas music. These gentlemen met while attending Southern Methodist University's Meadows School of the Arts. They point to inspirations as wide ranging as John Mayer and Stevie Wonder, but if this one song is any indicator, Mayer is the bigger influence.
The song is a driving rock song, built upon a steady beat and upfront electric guitar. The song centers around a girl who acts much older than her actual age. Hence the title, "Youth." It includes the lyric, "Let's drink our youth straight from the bottle." It also has a line that states, "We all feel like supermodels."
It's a little tough to figure out specifically what point Blue Apollo is attempting to make with this lyric. Are they warning against the foolishness of youthful behavior? Or are they celebrating the gift of youth? It's tough to say for certain, although it seems more like a warning than a celebration.
Luke Nassar sings this song with a thin, but emotive lead vocal. He has a slightly high voice, which leans more towards pop than the harder forms of rock. The groove is also best described as pop-rock, as the guitars are tightly produced and not at all noisy – like typical rock & roll.
It all adds up to a rather unusual track. There are enough details to capture one's interest, but not enough clues to spell it all out for the listener. The band likes to think its sound falls somewhere among the indie-pop, blues and soul realm, but it's more accurate – at least with this lead-off single – to call Blue Apollo indie-pop, with an ever so slight soul influence.
Maybe this song will make you want to listen to Steely Dan's "Hey Nineteen," that band's smart song about wide age difference dating. Who knows, maybe this is a sort of follow up to that song. Whatever the case, this is a catchy, but sorta confusing single, well worth your attention.
-Dan MacIntosh