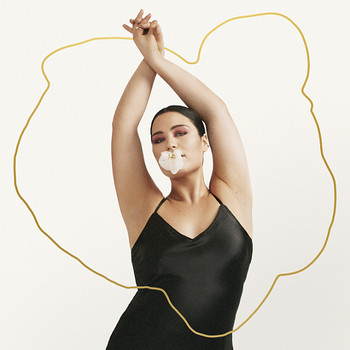 Today Molly Hammar, the Swedish pop sensation hailing from Stockholm, releases her new EP 'Sex' (rel 15.06.18) via Cosmos Music. The six track EP features lead single 'Bath Tub Moments' previous single 'Blossom', three additional brand-new singles, 'Boy Tears' 'Drive' and 'One Night' as well as a bonus track.
Molly's 'SEX' EP marks a new musical direction for the artist, who was just fifteen when she had her definitive breakthrough in the Swedish talent show Idol. 7 years later at the age of 22, with 2 gold singles under her belt, she is ready to move away from a pure pop focus, to fulfil her dream of making a soulful R&B album writing about sexuality from a woman's perspective.
Speaking about the EP Molly said "I've been listening to so many RnB artists singing about sex in a very stereotypical way and thought it was about time that a woman got to tell her story and talk about sex from another perspective. I'm feeling powerful, I'm free and proud to be a woman and I want the world to realize that it's ok to talk about these things. Lead single, 'Bathtub Moments' is all about the fact that you don't need anyone other than yourself to feel good." says Molly.
To realize her vision, she teamed up with Lucas Nord and Nils "Melo" Tull, two Swedish artists that Molly had been a long-time fan of. Molly and Lucas had already written together when they met in a session a few years back. "The things he sang about when we met in that session was almost too outrageous. Even for me!", she says laughing.