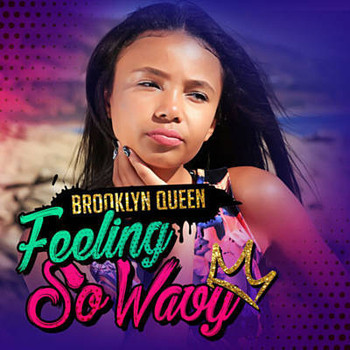 You're never too young to start pursuing your ultimate passion. Inspired by gratitude, positivity, and Beyoncé, 12-year-old Brooklyn Queen is doing just that while taking her career to new heights at an alarming rate. Even though some skeptics try to use her age against her, she continues to prove to everyone that she is a hip-hop force to be reckoned with.
The Detroit based rapper is taking the internet by storm, amassing a total of 86 thousand followers on Instagram, 440 thousand YouTube subscribers with 90 million views, 110 thousand Musical.ly followers, and 10 thousand followers on Twitter. Her internet popularity was not the result of a viral video or getting lucky, either, but rather the hard work and dedication to her music. Using her success as an example, she wants to make it clear to young girls that anything is possible when you follow your dreams. Brooklyn Queen has had many accomplishments during her youthful career, which include: performing during halftime at the Detroit Pistons game in March of 2018, taking over Shade45 on SiriusXM radio with DJ Whoo, as well as having her single "Emoji" feature on YouTube's Artist on the Rise. If that wasn't enough, she has been cast in her own show on Music Choice that will air this summer.
Brooklyn Queen's latest track, "Feeling So Wavy," is all about feeling nice and amazing, and with the work she has, and continues to put in, she should be. The video does not shy away from spotlighting the fact that Brooklyn Queen is younger than most artists, but continues to reach new heights at a rapid pace. The cinematography and illustration of her already glamorous life does an impeccable job in reinforcing the meaning behind this song. With a hook that is infectious and flow that is smooth and confident, there is no doubt that Brooklyn Queen will attract numerous new listeners, while delivering a video that so many of her diehard fans have been begging for.