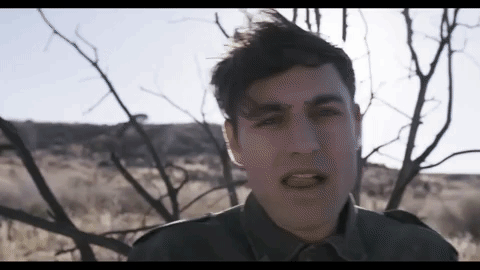 Absolutes, the forthcoming EP of New York indie pop act Yoke Lore, due July 27, explores the grey areas between black and white ideas while building upon the lush, sonic palette of his past works. The new music finds multi-instrumentalist, dancer, and visual artist Adrian Galvin polishing his heartfelt anthems and ruminating on finding balance amid respective oppositions by breaking through the notion that truth necessitates purity.
After recently premiering the first song, "Fake You" from the EP and accompanying video, the Brooklyn-based artist arrives with the gorgeously minimalistic track "Cut and Run" over on NOISEY.
Written about the instincts to flee and the instincts to find a home, the video was shot outside of LA, in the wildly contrasting environments of the Angeles National Forest and the basement of a Dollar Store near Long beach. In the visuals, we see Yoke Lore move through various landscapes, experiencing a marathon of emotions as he seeks to discover the clarity and peace he longs for.