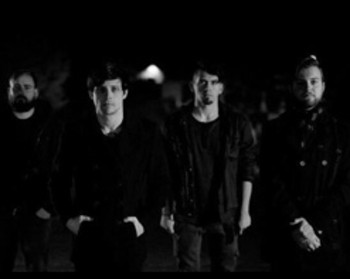 Tucked away in the southern pines of Jersey, lives the newest addition to the state's musical legacy in the form of Post-Hardcore quartet, Your Persona. These four friends banded together for fun when they were just kids back in 2008. From 2013 to 2015, the group introduced their first official releases, a pair of EP's entitled So Easy and Metatastic. Bursting into the scene with their ferocious tones and addictively-catchy songwriting, YP seemed like an unstoppable force of nature to fans and artists alike on the east coast…but in an instant, things changed. Their main songwriter and lead singer, Matt Campione was diagnosed with cancer. He battled the illness for two treacherous years, and eventually slayed his physical demons. After Campione's life-changing episode, the band made their return to the scene with their third EP, When In Limbo in 2016.
http://www.facebook.com/YourPersonaBand
Now with a decade of experience under their belt, Your Persona is ready to take their career to the next level with their gripping new single, "Hate Is A Strong Word". The song was produced by emo legend, Ace Enders of The Early November at his South Jersey studio, The Lumberyard. Blending the hook-laden elements of mid-2000's pop punk with crushing breakdowns and vocals teetering on the border of singing and screaming, the single is proof of YP's sound finding form in front of our eyes. The aptly titled track arrives with a jaw-dropping music video that exemplifies just how strong the "H-word" can be. Fist fights, crowbars, and flames, flames everywhere; if there's anything we can take away from the twists and turns of this cinematic (and at times gory) music video is that you better hold your tongue, because hate sure is a strong word.