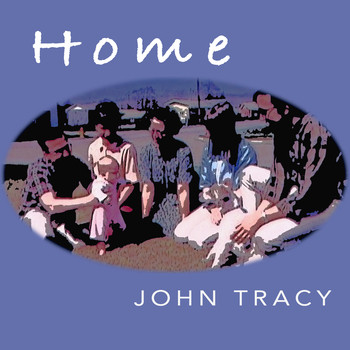 John Tracy has a reputation for crafting lyrics that cut right to the heart of the matter, making his authentic music relevant to all of us. Raw, genuine songs connect with our spirit because he lays his soul bare, openly sharing experiences. Each word and note bring us a musical encounter beyond the mere listening and give us a new soundtrack for our lives. The resounding reaction from listeners is that "he is singing what I am thinking," demonstrating how his soulful songs fortify the human connection – truly REAL MUSIC for REAL LIFE.
http://www.johntracymusic.com/
When asked why he creates music, he responded: "I believe people want to feel. We all want to feel alive. We want to feel hope, excitement, peace, joy. Sometimes we just want to cry. I believe music is the catalyst that can awaken this in all of us. That's why I write music filled with stories of real life – to help us have that vehicle to experience each day with all of our emotions ignited."?
With his seventh album release "Quintessential" in June 2018, he undoubtedly proves once again he can deliver just that. Songs like "Midnight Moon" and "Home" pull at our heartstrings, flood us with emotions and offer a hopeful look toward tomorrow. "Blue Sunny Skies" and "Sweet Delight" show us the fun side of life, while "The Shallow Game" and "I've Got To Find Myself" provoke a look deep within ourselves.
Says Stuart Cheese of One Night Stand Music:" Time spent listening to John is never time wasted! He has a true gift. An extremely talented songwriter with a wonderful tone to his voice."
"Home" is the first single from Quintessential, and in many ways feels like the quintessential message of John Tracy's newest album release. The new lyric video cleverly uses a variety of home movies and vintage footage as a canvas over which the words dance on and off. Much like the classic cars and trucks do, the film acts as a vehicle to transport viewers back to a bygone era where things were a little bit slower, and maybe a little more honest. In the end, the message that shines through is that even though decades pass and the meaning may change, the old adage that "there's no place like home" rings more and more true.