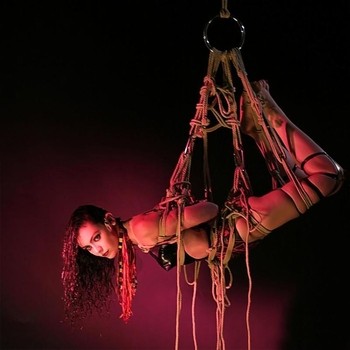 NYC-based, dark synth pop artist, L'FREAQ, just released her new single "Moonlight" today. A video will follow, which you can watch exclusively on BUST Magazine's site this coming Wednesday, June 6th. A very special performance to celebrate the release will be held Saturday, June 2nd at Soho House New York, with a full band.
The concept of forthcoming EP, Weird Awakenings, is that of self-discovery. "Moonlight" specifically is about concealing oneself from the real world. Armed with a full book of poetry, L'FREAQ took pieces of her work and composed songs with Mike Irish, who also produced and mixed the EP. They took their time in discovering a sound that felt genuine, one that explored all the raw places she had been longing to find. With inspirations such as Portishead, Fiona Apple, and Jeff Buckley, they created a modern amalgamation of her dark, thoughtful poetry, and came up with songs that are all at once aggressive, sensual and moving.
The EP was produced and mixed by Mike Irish at Shifted Recording Studios, and mastered by Stuart Hawkes at Metropolis London Music.