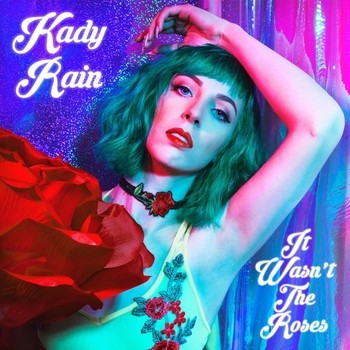 Kady Rain doesn't just stand out with her vibrant look and unicorn colors. Her infectious sound has attracted tastemaker blogs, Pursuit of Dopeness, Wonky Sensitive, and this past SXSW, NPR Music: The Austin 100. NPR praised her track "R.A.D. Moves" as "the sort of song that, if it hits, could enjoy a pop-chart shelf life measured in years, not weeks."
Kady Rain teamed up with producer Yuri Zwadiuk (Mary J. Blige, Natalie Cole, and Lil Wayne), to bring the song to life.  Zwadiuk highlighted the retro elements of the song and put his own spin on it, crafting a track that can still surprise the listener even after several listens.
"It Wasn't the Roses"  was written in a whirlwind by Kady Rain and Ben Bazzrea during their first summer writing together. It's a song about one of Kady's past relationships with an abusive ex and the strength it takes to leave an abusive relationship. Even after it's over, everything still can remind you of them, to which the bridge lyrics allude.
Keep your eyes peeled as Kady Rain will be releasing singles throughout the summer and "transport[ing] listeners to a more cheerful, carefree world where dancing is a requirement and love is an obligation." (Do512)