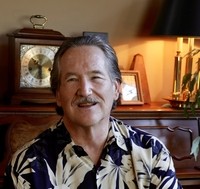 Inspirational to its very core, Kaz Bielinski's "Tell Me True" speaks tenderly about the importance of love in a life. Done with the utmost of care, the way Kaz Bielinski lets a gentle poetry take hold throughout the piece gives it a sense of majesty. Everything has a balanced approach to it: from the full-on band that helps to give such weight to his words to his own commanding voice, the whole thing deserves to be played as loudly as possible, for the words deserve to be felt as much as heard. Multiple layers of sound touch upon a wide variety of genres from country to rock to pop all nicely co-existing.
Percussion hits hard with the rhythm coming out positively swinging. The way the piece grows in power adds to its uncanny grace. Handclaps further add to the fiery spirit that carries the song along with such ease. Lyrics focus upon how one navigates the oftentimes confusing moments in a relationship, for Kaz Bielinski lets a little bit of mystery take hold throughout, with the exploration. Vocals possess a tremendous range, going from an incredible sweetness to a commanding presence. Downright colorful, Kaz Bielinski lets the whole track move with such quickness, letting the whole piece effortlessly fade away for its joyous, bright and airy conclusion.
With "Tell Me True" Kaz Bielinski creates a perfect, timeless tale of true love, highlighting the ups and downs of what it really means.
By Beach Sloth