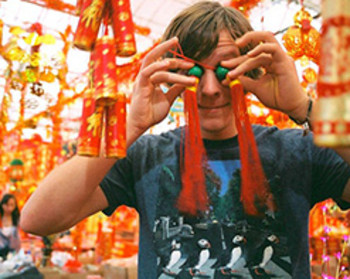 Shane Palko is not your average singer/songwriter. His all-natural brand of folk/rock music has been ripening since his early days growing up in the forest. He first laid his hands on a guitar at the age of six, and hasn't put it down since –except for when he was playing drums in multiple bands. His expressive songwriting has accompanied him through every chapter of his life journey; a path that has taken him to perform official concerts in over 25 countries and counting, including China, Vietnam, Russia, and South Africa.
Already quite a feat for a Pennsylvania native in his 20s, Palko aims to help with issues like environmental sustainability wherever he goes. Feeling a connection with the place he's in is vital to his experience, and the layers of emotions, as well as memories of sights and sounds, are evident in each note he plays. After bringing us a taste of Uganda with "Staring Out The Window", Shane Palko is taking us to Thailand with his delightful new single, "Sunrise In Bangkok".
This nostalgic dream-like tale encapsulates time spent with a beautiful girl in a beautiful city. The primary actress is none other than the lovely Pimwalan Gisele Mungsing – previous winner of Miss Thailand's Got Talent. The down to earth music video offers fans a tour of Bangkok from the street level as it follows Palko and his Thai muse through the scenic locale. Sonically, the song embodies a deep warmth wrapped in a blanket of fond memories. A three-piece band joins him on this track adding depth and variety in comparison to past singles. The jazzy melodramatic style of the added drums, bass and keys creates an emotionally charged ambiance that embodies the honesty of Palko's lyricism.