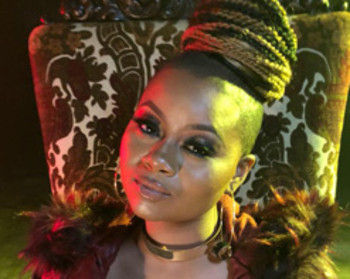 Born to a young mother in Baltimore, Maryland, Nefertiitii was always told she would be nothing more than a statistic. Now, she's one of the most talked-about rappers to come out of Mobtown, and for good reason. Her latest track "Motives," featuring Ron Dreamz, demonstrates her masterful rhythm and writing skills, showing that she's here in the music industry, and she's here to stay.
Nefertiitii doesn't need to ask for attention; her music demands it. Soon after releasing tracks on her own, Nef's sound caught the ear of former VP of Murder Inc., Chris Gotti. Since then, she's only been moving up, appearing on Gotti's latest album in lead single, "Process." Gotti also signed Nef to his newest music endeavor, Adventure Music, with which she plans to release an EP this spring. Her new music video for "Motives" is making new fans wonder, "why haven't I discovered Nefertiitii until now?!"
In "Motives," Nefertiitii expresses her issues with letting anyone but her "day ones" into her inner circle. The rapper is the pure image of power in the "Motives" music video, as shots cut from Nef sitting on a throne to walking across a money-dusted floor like it's nothing. She raps, "tell me what your motive is" to the tied-up men she interrogates in the video, proving she isn't one to be taken advantage of.