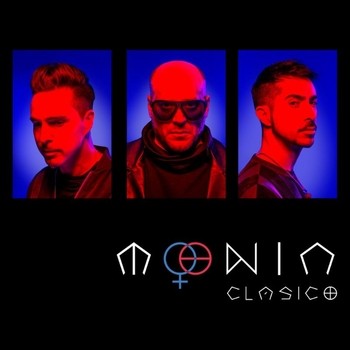 Just days before to embark in their U.S. tour ad after the successful album Fantom released in 2016, the unmistakable beats of Moenia come as a breath of fresh air to the music industry with "Clásico" [Classic], a new song by one of the most representative bands of Synth-Pop nationwide in Mexico.
"We defend this that we have done for so many years, the Synth-Pop and the language of Moenia. We are the one who opened the path for bands that are doing this in Spanish [language]. We are not resting on our laurels, we want to continue moving forward," says Alfonso Pichardo, vocalist of the band.
The song is available on all digital platforms and following the philosophy of staying at the forefront, the trio launches at the same time "Híbridos" [Hybrids] a B-side that will be available along with "Clásico".
"For this new stage of Moenia, we decided to take up something that was done many years ago in the era of vinyl records; which is to have a "SIDE-B" in each single we promote. Now a days, in the era of streaming, music platforms allow you to do this again, so when you look for our new song in any platform, you will see an extra song: a "SIDE-B" that you can listen to or download. This "SIDE-B" will allow us to edit singles with a more darker or alternative side; a sound that is also an essential part of Moenia's music since our first album," comments guitar and keyboard player Alex Midi .