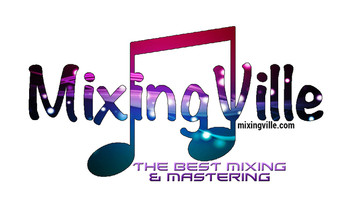 We are so excited to chat with Sergey Bezhinets about his exciting new venture – http://mixingville.com. Their custom built studio utilizes the highest-quality audio gear available in the mastering industry. They offer:Digital Audio and CD Mastering & Mixing; Master/Mix for iTunes, radio, podcast, television, etc. They can work seamlessly with clients globally which is incredible. Join us today as we talk with Sergey about so much from his music biz history, how this venture evolved to reality, what they offer clients from all genres, and so much more. When you choose http://mixingville.com make sure you mention @skopemag and they will take extra VIP care of your project.
@skopemag: Where are we talking from today and how is your day so far?
Portland, Oregon and my day is good.
@skopemag: Offer us a brief history in the music business for you that has took you up to today?
Personally me coming from old reel to reel tape recorder era, used to work for audio duplicating company then in recording studio. Today anyone can set up home recording studio with free DAW and laptop.
@skopemag: We are here to talk about http://mixingville.com. What inspired you to take on this venture and take a dream into a reality?
I was always into recording technology and 21st century offers so much every day. Music become important part of our life even when the sound sucks. But when the sound is great even mediocre song can do miracles.
@skopemag: What do you feel that you can offer clients that they were not able to receive before?
Quality service at modest price.
@skopemag: What is it about being in the studio and mix and mastering music that you love?
I heard somewhere that mixing and mastering is like Photoshop just for audio. It's a constant pursuit for improvement, perfection.
Logo: http://www.mediafire.com/view/libgo7hmt70ekxj/mixing%20vill.jpg
@skopemag: Offer us a brief explanation of how you serve your customers remotely and are able to serve them worldwide?
Thanks to technology today client can submit tracks for mixing and mastering even from point Nemo if there is internet.
@skopemag: What kind of investment did you make in your studio and your equipment to get started?
The investment did not cost us arm and leg literary, but figuratively speaking very close to it. Professional grade studio monitors and some software are part of it but we already used it, so we did not need to invest. The building of soundproof studio was the main investment.
@skopemag: Do you have a certain genre that you prefer working with or does that matter?
No, there is no certain genre. We are also not especially music oriented. For example we can remove background noise from audiobooks, etc.
@skopemag: Your rates are very reasonable. How do you offer such quality at such affordable rates?
In the world of competition there must be sacrifice. We love what we do, affordable rates keep us busy.
@skopemag: Now that we are living in a digital music industry, what streaming service(s) do you find offers best sound quality?
Apple music, Amazon, Spotify they are not bad but sound quality depends on the artist.
@skopemag: What is coming up for http://mixingville.com and how can we follow and contact you direct?
I hope the good is coming. Contact us at mixingville@gmail.com we are flexible.