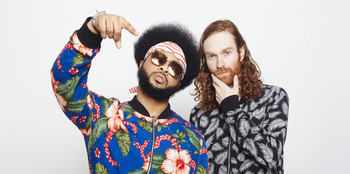 The quality of your life is determined by the quality of the company you keep. And, everybody wants to keep cool company. So, perhaps there's no more appropriate name for a band whose music seems to be universally enjoyed.
Cool Company, the innovative Future R&B duo comprised of powerful vocalist, Cool Yan, and multi-talented instrumentalist/producer, Fat Matt is set to release their latest spirited single, "Be More Mad".
"I wrote this song about all the terrible shit that's been happening in the world," explains Yan. "And, I feel like I should be more mad about it. I feel like I should be more riled up and pissed off than I actually am."
"Be More Mad" officially drops today, March 28, with a music video soon to follow.
Photo – Ben Benson