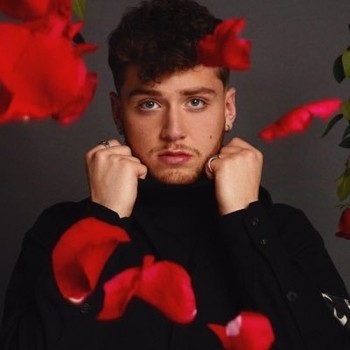 iamcosmic in partnership with Atlantic Records has announced the eagerly anticipated debut album from 2018's breakout star Bazzi – which includes the RIAA-certified Gold (and soon to be Platinum) hit single, "Mine" – arriving Thursday, April 12th at all music retailers and streaming services.
The forthcoming album is heralded by the new track, "Honest," available today. The track is joined by a compelling vintage-inspired video, streaming now at Bazzi's official YouTube channel. In addition, the album will feature a pair of recently released tracks – "Why" and "Gone" – both of which expertly build upon Bazzi's signature Detroit R&B/pop sound.
Meanwhile, "Mine" is fast shaping up as a massive pop success, currently ascending the top 20 on Billboard's Hot 100 (#17 this week) after reaching #1 on Apple Music's Pop Streaming chart, Shazam's Global Top 100, and both Spotify's US Viral 50 and Global Viral 50 charts. The sultry single – which is presently earning 30 million weekly streams with a total worldwide streaming number exceeding 240 million to date and sale equivalents exceeding 1 million in the US alone – has taken multiple radio formats by storm, debuting on CHR/Top 40 outlets nationwide in the same week of its initial impact. This week "Mine" is locked for Top 20 at Pop radio and Top 10 at Rhythmic radio where it has proven an unprecedented favorite. What's more, the "Mine" companion video is an equivalent sensation, now boasting over 31 million views via YouTube alone.