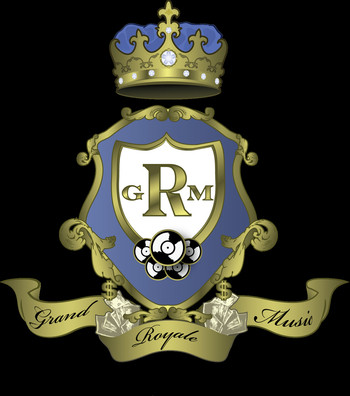 So we are kicking off the week in Oakland, CA and Devon Black aka D Blk. D Blk is the man behind the GRM movement. There is so much going on with D Blk and GRM that we need to jump right into this Q&A below.
@skopemag: Where are we talking from today and how is your day going?
D Blk: Oakland, CA and the day is going pretty good.
@skopemag: You have so much going on now that we will get into. How do you explain this awesome surge and what kicked it off?
D Blk: I always seem to have 3 or 4 things going and sometimes this attracts more potential opportunities my way.
@skopemag: What inspired you to create GRM and what is your mission statement?
D Blk: Gran Royale Music aka GRM was inspired by family, friends and people who despite their talent they couldn't break into the entertainment business. The mission of GRM is to assist indie music artists and content creators achieve success in the entertainment business.
@skopemag: Are you an artist as well or are you behind the scenes businessman?
D Blk: I very much prefer being the man behind the scenes helping performers get their moment to shine.
@skopemag: Please speak on you, D Blk and how he has helped create this community?
D Blk: By being cautious but not afraid and taking risks without being reckless.
@skopemag: When you started out did you have much support or did it come with time?
D Blk: Starting out solo bolo it was rough as I expected but over time a few kind hearted souls used their talents to help continue the mission of GRM.
@skopemag: Everyone is a abuzz about the GRM Awards. Please offer us a brief on how that came to be and who that award show recognizes?
D Blk: The most well known and popular Award Shows are stale and predictable so I decided to create one that celebrates creators of indie music, film, comedy, dance and media.
@skopemag: Have you had major label artists from CA want to be involved or is it independent?
D Blk: At this point the focus is primarily on the artists on the indie level
@skopemag: How does GRM help promote creatives and artists across California and any plans to move onto other states?
D Blk: We promote our artists/clients/partners work at live events, videos/live streaming online radio shows, blogs/online magazines and link sharing. California is the homebase but we like working with likeminded people from coast to coast and worldwide if possible.
@skopemag: Have you linked up with any corporate sponsors and if there is interest how can they inquire to sponsor?
D Blk: If any organization, group or individual would like to be a sponsor/partner contact us at grmhonors@gmail.com
@skopemag: Who are some artists from GRM Presents that we should take note of and give a listen to?
Here are some hot creators to check out Eye'z, Kerry T, TownBizzNizz JS, I-65 and Bad Slave just to name a few.
@skopemag: What kind of show can we expect for the GRM Awards?
D Blk: I want it to be fun, exciting, entertaining with a few well organized surprises.
@skopemag: What is coming up for D Blk and GRM and where can we get involved?
Thanks…
D Blk: Got a few other live events in the works. A few artists I know are dropping music projects summer 2018 so I'm helping them with promotion. I plan to do more live streaming and showcasing events on tv as well as growing online channels.
Join us http://grmpresents.com or email us at grmpresents@yahoo.com.