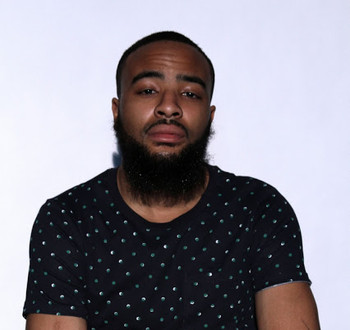 We are getting so close to another weekend and we are in Philly, PA to meet Pharho. We caught wind of this talented young man through his Soundcloud page. He does it all from writing, producing, and he is a potent emcee as well. Join us today as we chat with Pharho about the Eagles Super Bowl win, his alias Pharho, Philly steak & cheese, and so much more.
@skopemag: Where are we talking from today and how are things going this week for you?
I'm feeling great! Just wrapped up a couple beats that will be placed on my upcoming beat tape. This will be my first tape that's all instrumentals.
@skopemag: Being from Philly your Eagles just won a Super Bowl. How did that win help raise spirits in your city?
We needed that win. Philadelphia is a rough city to grow up in. It's the poorest major city in the country. The city needed that win. Just a way to come together for something positive. Last time this city won something in professional sports was when the Phillies won in 2008. Other than that, there are eyes on the city now and the world is waiting for the next big thing to come out of the city and of course, it's me.
@skopemag: When did you make music a life priority and have your friends/family supported you?
Since I was 25 I started to taking music seriously. I would spend hours a day writing to perfect my craft. Music is a way of life. Music can be used to teach, empower, and heal the sick. I've had friends and family come out to support me at major events and buy and stream my music. I would like more of my friends and family to support as well in the near future.
@skopemag: How did you get the alias Pharho and what does that mean to you personally and through music?
Pharho was giving to me when I join the fraternity Alpha Phi Alpha fraternity incorporate. It was my line name "Pharho's Phinest". I shorten it to Pharho. Meaning I have crossed the burning sands and I am now a GOD/KING. As a young king, I treat others and myself with respect. I feel as though when you're a king you should treat the people in your village like your own family because they'll be the ones that'll support you. My music speaks for itself. I create so many worlds in every song you hear. People say my music has substance but they're still able to do many things while they're listening to it.
@skopemag: Philadelphia has a long history of musicians & emcees, how has the city molded you as an artist?
Philly has molded and shaped me into the artist I am today. Coming from Philly you have to come with those BARS (PUNCHLINES). Also, we're very competitive here so you can get dissed by an artist you don't even know just because you're popping. I like to listen to the greats daily. They give me inspiration when I have a performance out of town.
@skopemag: What would you say is the #1 project you are promoting at this time?
Right now I am promoting my first Beat tape called "Knock on wood"
@skopemag: Describe when & how you get inspired to sit down and write lyrics and how do you select beats?
Since I create my own beats I start off by thinking of a concept. I lay the percussion down first then add the melody. After that, I might have the beat on repeat and write a couple of bars. I'll record myself to see if I need to add more to the beat based on my delivery. Normally this doesn't take me that long.
@skopemag: I see you are on Twitter. What social media outlet is best for keeping & gaining fans?
Twitter (@therealpharho) is a great way you can enter my mind. I am always tweeting about whats going on with me daily. Rather it's with music or my everyday life. I want to get to know all of my supporters if I can. I speak for those who don't have a voice. Also if you have an IG you can follow my every move @pharho
@skopemag: Besides music what else do you attend to in life such as work, gym, family, sports, etc?
I like to spend time with family and reminisce about when life was all so simple. Lol, don't we all.
@skopemag: If I were to visit you in Philly where would we get a steak & cheese and see live music?
Everybody knows that it's no place like Max's on Germantown Ave & Erie Ave "North Philadelphia". TLA is where the concerts are held. Its right on south st so there's something to do before the show starts.
@skopemag: When you listen to music do you buy, stream, or Youtube and how does that effect you as an artist making a living?
I stream most of my music. My phone continuously runs out of space so I tried to stream all of my music using iTunes, tidal or Spotify.
@skopemag: What is coming up for Pharho and where can fans link you online?
I have a mixtape coming out in July title Summers Eve 2. Make sure you give that a listen. That should get you through the whole entire summer and some. You can hear my music and beats at my website which is –