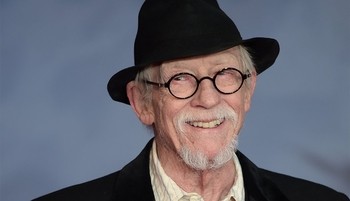 A good hat will often convey a certain meaning whether someone is using it as a symbol of status, sartorial style or even for political reasons. Hats are so powerful that certain styles of them are now linked to powerful historical individuals. But what's in a good hat? To figure out the power of hats in building a person's identity, many people will also don their hat when seeking to portray that individual on special occasions. Below are a couple of historical figures whose personality could not be defined without the hats they always donned on official and unofficial duties.
Abraham Lincoln
Known for his stovepipe hats, Lincoln was one of the most stylish presidents when it came to donning hats. The sixteenth president of America was quite tall standing at 6 foot 4 inches. He used his hats for a variety of reasons. For example, his hat was useful in accentuating his height. Also, he always stored his speeches and paper in his hats where he could fish them when necessary. This not only made his hat a famous headgear but also as a little storage room for his renowned speeches. His most famous stovepipe hat was the one he was wearing during his assassination in 1865 at Ford Theaters. This hat and the chair he sat on during the theater performance were later sent to the Smithsonian and are among the institution's prized possessions.
David "Davy" Crockett
David emerged as one of the first living heroes in the US. He was a hunter, soldier and even US congressman whose love for adventure ultimately turned him into a legend. He was famous for wearing his Coonskin cap. This fur hat is made from the skin of a raccoon with its tail hanging down the back of the cap. Although the Native Americans largely wore them, they were later adopted by frontiersmen as hunting caps. After taking a break from politics, Davy Crockett returned to Texas where he was caught up in the Alamo massacre. Witnesses still assert that he was found lying dead next to a church with his Coonskin cap lying on his side.
Jackie Kennedy
Arguably one of the most stylish icons in America. The pillbox hat was one of her most memorable looks as it always perched on her head's back. It may be difficult to get such stylish hats except in fashionable stores such as americanhatmakers.com. Even though Jackie had numerous pillbox hats, her favorite was the pink watermelon hat that she was donning at the time of her husband's assassination. The clothes she was wearing, which were covered in blood, were later preserved in Maryland National Archives.
Theodore Roosevelt
President Roosevelt was captured on a Panama excavation site sporting a light straw hat that had a black band around it. This was later dubbed as the Panama hat by a renowned newspaper. The Panama hat, later on, became popular after featuring in different newspapers such as the New York Times. Panama hats were originally made in Ecuador but got into the United States during the 1850 gold rush.