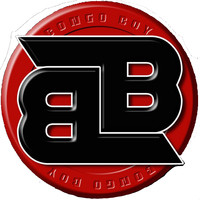 Beca embraces a late night EDM spirit with the slick minimalism of "In Deep Love". Vocals rest at the heart and soul of everything, while the many layers swirl about with a sense of mystery. Nearly psychedelic at times Beca ensures that the grooves have a hypnotic quality to them.
Languid, bluesy rhythms power Dwight & Nicole's powerful "HiLo". Outright soulful everything simply feels so pitch perfect, from the jagged guitar work to the celebratory chorus. Best of all is how everything feels so intimate.
"Breaking Things" goes for an all-encompassing pop perfection courtesy of Jasmine Crowe's commanding vocals. A fiery spirit comes to imbued itself within the track's DNA. Yearning pours out of the piece, with lyrics focused upon the ups and downs of relationships.
A gorgeous funky style informs the entirety of Jon Scott's hopeful "Beautiful Country". With a nearly orchestral approach, the sound washes over the listener. Keyboards glisten brightly with an infectious rhythm guiding everything along.
With a down to Earth folksy charm, Jane N' The Jungle goes for an emotionally honest vocal delivery on "One Time". Guitar work reveals a tremendous amount of passion. Lyrics have a poetry to them, as they hope for something better, something more beautiful.
Nadia Kazmi's "Like A Cat" goes for a sly style. With a little bit of playfulness, the song has a hazy, dazed quality to it. Insistent piano barrels forward with drums and guitars further emphasizing this disoriented feeling.
Site – http://www.bongoboytv.com/