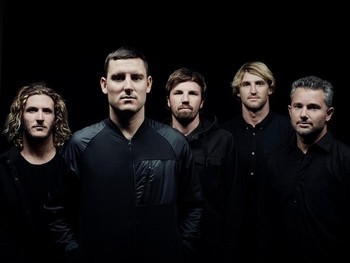 Epitaph Records is pleased to announce the upcoming release of Reverence, the sixth studio album from Australian metal band Parkway Drive. Due out May 4, Reverence is the most sonically adventurous and emotionally intense effort yet from the Byron Bay-based five-piece.
"Reverence represents the most honest and personal record we have ever created," says Parkway Drive frontman Winston McCall. "It has been born though pain, sacrifice, and conviction, with the ultimate goal of expanding not only what Parkway Drive stand for musically, but who we are as people. Thank you for listening."
Today marks the premiere of "The Void," one of the many heart-shredding anthems featured on Reverence. Directed by Allan Hardy, the video fully channels the furious energy of "The Void," a track built on thrashing rhythms, ferocious vocal work, and deeply infectious melodies.