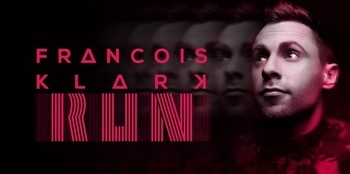 Ahead of the release of his debut album 'LOVE' this Spring, Canadian singer-songwriter and producer Francois Klark is excited to share the visuals for his second single 'Run'. His first song 'Spaceman', which was released in August 2017 caught the attention of music lovers and industry professionals worldwide. The song has garnered a positive response from music critics and over 200K streams with features on official playlists on Deezer and Spotify.
Francois Klark is currently on tour across Canada with Universal Music Artist Sebell. He has worked on projects with Universal Music Group UK and has shared the stage with various artists including Grammy winner Jon Bellion, Ginuwine, Shawn Desman, and Karl Wolf.
Born in South Africa, Francois Klark combs his vast African roots for his new single 'Run', which bears a somber glow while dipping into the magical veneer of Lauv. "The love inside your heart ain't real," he sings, framing the song's brittle weight of betrayal between vocal distortion and crashing rhythmic waves.
In the accompanying visual, directed by Yeah Films, the magnitude of the heartbreak soaks the screen, as Klark literally runs away from the pain.