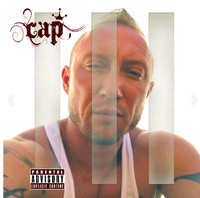 Cap, performing name for Michael Capshaw, isn't necessarily a newcomer to the hip hop/rap scene, but he's arguably made more waves behind the scenes as he has upfront as a performer. That's set to change more and more based on the quality of his recent releases. He's produced four albums of original material and hard at work on a new project entitled Scorpio, but his new single "Big Screen" will do much to whet admirers' appetites until the new project emerges finished. It's a product of a long lasting, deeply held love and complete understanding of the genre beginning with Cap's school days writing poetry and free styling with his contemporaries, kept burning within during a tenure in the United States military, and later lead him to a renowned production and songwriting run for an assortment of performers. His true voice comes through in his solo material and never has it been more prominent than we hear it on "Big Screen".
URL: http://capishmusicagency.com/
"Big Screen" runs a little past the four minute mark but we never get a sense of the song overstaying its welcome. Instead, there's a cool artistic hand guiding this release from the first notes on and the song's assortment of transitions are carried off with the sort of deft skill we'd expect from upper echelon performers and writers. Simply put, Cap knows how to write a song. He also understands how to put all of himself into the work, to fire it with the spark of his personality, while still making sure it has the capacity for connecting with the widest possible audience. He doesn't write about weighty, obtuse subject matter, nor nothing particularly revolutionary, but instead writes about eternal facts of human experience as seen through his eyes and imagination. It makes for worthwhile and entertaining listening.
The musical arrangement for the song certainly doesn't need to remake the wheel, but it does a hell of a job finding a fresh variation on long standing sounds with its strong, slinky groove that's built around a relatively spartan battery of instruments. The rhythmic base of the song has plenty of bounce, an underrated amount of swing, and Cap's voice punctuates it quite nicely. The moments when Cap's vocal delivery slips from straight forward singing into hip hop style make for ear catching moments in the performance and they are balanced well enough against the other facets of the vocals. There's a lot going on with this song from the beginning and Cap's creativity never relents during the length of the song. Instead, Cap is bobbing and weaving straight out of the gate, and he makes great use of the backing track while never trying to overshadow it. It's definitely one of those cases where the vocal performer goes to great pains tailoring their voice to the accompaniment rather than attempting to sing against it. "Big Screen" is an affecting, atmospheric single that's going to be one of the year's well worth noting.
REVERBNATION: https://www.reverbnation.com/capish
Jason Hillenburg