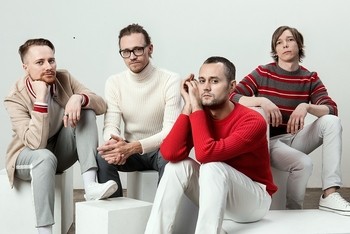 Today, Russian indie pop fourpiece, Hospital, release effervescent, indie pop track 'In The Evening' (rel 09.03.18), the first track, from their third album, penned for release May 2018.
Speaking about the track, Hospital frontman, Egor said: This song is about that sudden feeling, where you think you don't need anybody and nobody needs you… but despite all of that, you want to move forward and see what happens next. It's a slightly gloomy message, with a positive twist, delivered through a detached vocal and contradicting flying guitars.
Formed in 2011 by members of several Russian indie rock bands, Hospital was the ambitious vision of talented lead vocalist Egor Berdnikov and realised by additional band members, Andrey Tsvetkov, lead guitar and backing vocals, Alexey Shorin, bass guitar and Vladimir Balovnev on drums.
Now with two successful albums under their belt, having supported the Moscow legs of huge international tours, including Lana Del Ray, The Neighbourhood and The Kooks, Hospital are ready to release their third album.