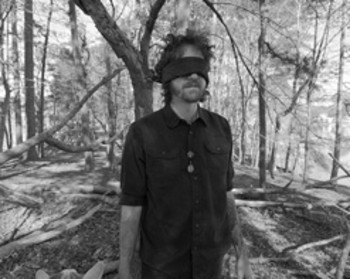 Christopher Ian Brooker, better known as Where Are We is a multi-instrumentalist, producer, and songwriter from Atlanta, GA. A Do-It-Yourself flag-holder, he has been producing and releasing music on his own for over a decade. His diverse skill set and accessible songwriting roots have led him down an unconventional path, but one that makes Where Are We such a unique project. For the past several years he has been collaborating on and off with filmmaker Tim Reis, including writing and producing scores for several of Reis's films. Their most recent collaboration is the new Where Are We music video entitled, "Not My President."
This contemporary electronic protest song wields a unique crossover of indie rock and EDM while emitting lyrical content that can be found in a punk rock history book. Old-school patch work creates synth sounds that have been slowly replaced over years of technological advances. This doesn't scare Where Are We one bit, as he re-introduces these old technologies in ways that have never been heard before. Fans on either side of the indie spectrum from Tame Impala to Arctic Monkeys can pick up what Brooker is putting down on these inventive tracks. In his own words, "the releases range from hypnotic adventures into electronic dissection, to soft-spoken lilts blooming out of acoustic instruments and reverberated voices." By recording and mixing all of the material himself, he gains the ultimate freedom to not only choose his own path, but also deviate from that path whenever he so pleases, leaving genre's irrelevant.
His work with Tim Reis began just about 7 years ago. Brooker was suggested as a potential mixing engineer for a film that Reis and friend James Sizemore were working on called The Demons Rook. After pitching a few musical ideas for the score he found himself, not only mixing the entire film, but scoring nearly the entire thing as well. Since then, Where Are We has scored several films for Reis including the 2017 creature-feature Bad Blood: The Movie, which was highly acclaimed online and featured in LA Times.