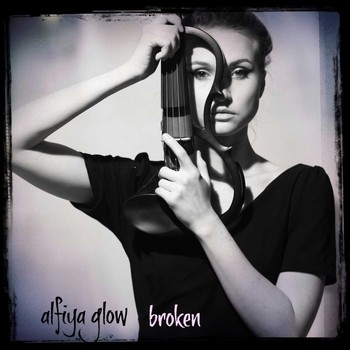 Russian-borne DJ/producer/violinist—ALFIYA GLOW—releases the music video (edited and directed by Omari Bigham) for her electrifyingly fresh, classical-infused original track, "Broken." With a blend of future bass, chill trap vibes, and juicy violin solos, ALFIYA GLOW is able to create a symphonic atmosphere through intense emotion.
ALFIYA GLOW says of the music video's theme: "We all have shadows. Sometimes the skull between your ears is a bad place to be alone, almost as if there is another person that wants to take you down. Don't let that person BREAK you. Dedicated to all humans struggling with depression"
ALFIYA GLOW is a classically trained violinist with some of the most wicked production and DJ sets around. As a talented DJ, electric violinist, and music producer, ALFIYA has opened for international headlining artists such as Lisa Lashes, The Disco Fries, Michael Brun, Marcus Schossow, Sebjak, Kenneth G, Indian Summer, W&W, and Bassjackers. She has played several huge shows on the national Hyperglow Tour: "America's Largest Touring EDM Glow Experience," and in summer 2017, ALFIYA played two debut shows at the beloved Insomniac Events festival, Electric Forest.