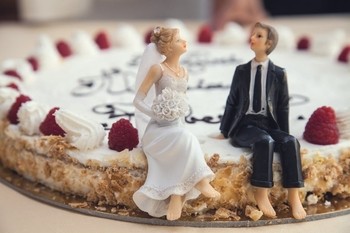 Have you attended your fair share of weddings and have vowed to ensure that yours is "different", in that it is unique and stands out from the sea of other weddings? If so, then you're probably trying to come up with ideas that will make your wedding reception pop and become the most talked about event among your friends and family.
Coming up with unique elements at a wedding can seem pretty difficult nowadays, as there is that "been there done it" attitude that surrounds weddings. Before you give up on your dream to create that truly unique wedding, we've gone ahead and put together a list of four must-have items that can help elevate your wedding reception to the next level of fun and uniqueness.
Not Your Typical Photo Booth
You've probably been to weddings with a photo booth over the past couple of years, after all it seems to be one of the most happening trends. The couple typically lay out a variety of costumes and accessories that guests can use and take cute and funny pictures in the actual photo booth. Instead why not go for a more high-tech version of the photo booth and use a green screen photo booth such as the one offered through LA Photo Party.
This company manufactures its own photo booth software and booths that provide incredible and unique results. There are less restrictions and constraints when you're using a green screen, which allows for more creative and memorable photos.
Hire Entertainment for the Kids
How many weddings have you attended where kids have been there, totally bored out of their minds, and ended up spending the night crying and complaining? If you've got young ones coming to your wedding, it wouldn't hurt to think ahead and hire some child-friendly entertainment. The kids will be happy, the parents will be able to relax and enjoy the reception that much more, and you won't have to worry about screaming and crying through the entire reception.
Go All Out with the Food
We all know the way to a person's heart is through their tummy, so why not wow your guests with the food at the reception. Look for unique and tasty dishes that have that unique factor while still appealing to all. Keep in mind if you want to keep guests really happy you'll want to be sure there is a steady stream of food, snacks, and appetizers available at all times.
Make Sure There is Guest Involvement
What better way to keep your guests entertained and on the edge of their seat than by involving them in the action. This could mean fun party games, great music that gets them up and moving, and mingling with them throughout the evening. You want to keep the energy high so that everyone feeds off each other.
Your Opinion is the Most Important One
So as you focus on what will make the reception fun for your guests, don't forget that the person who you should be most concerned about is yourself. What this means is that you want to be sure all the choices you make are ones that you agree with.