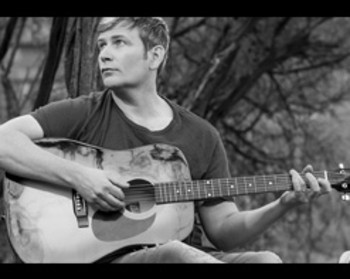 Few artists know how to pick up an acoustic guitar and write a tune like Brian Mackey. The man knows how to tell a story. But what happens when he puts down the guitar and exposes himself in a more delicate, nuanced arrangement? The result is the lush, ambient, captivating new single "Underwater." A gentle piano composition and just the lightest touches of production create a palette for Brian to showcase the message of the song. The mileage in his perfectly imperfect voice is apparent as he delivers a compelling tale that many people than would care to admit have experienced in their lives.
http://www.brianmackeymusic.com/
His most recent video for "Learn To Be" was a cinematic gift that used his song as the soundtrack to a stunning sequence that culminated with a naked man running off a pier into the ocean. And somehow, it felt perfectly natural and cathartic. This was all the work of Argentinian director Caro Patlis, whom Brian trusted implicitly to bring his music to life.
With his new video for "Underwater," Brian has once again put his art in the capable hands of a talented cast and director to create what is nothing short of a masterpiece. Director Sandy Stenzel has magnificently transformed the delicacy of "Underwater" into what is arguably Brian's most dynamic work yet. Illuminated underwater shots, explosive emotions on the side of the road, and a pensive, solitary existence in the California desert all paint a picture of man trapped in a life he no longer wants, yet can't escape.