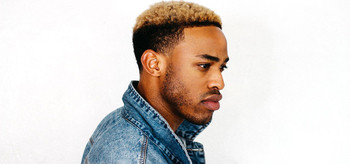 Following on from the critically-acclaimed singles 'Ropes' and 'So Good', Pop artist and actor Titus unveils the visuals for his intoxicating new single 'Suicide'.
Directed by 17 year-old filmmaker Jake Williams, the electrifying music video portrays the agonizing addiction that we as humans have with love and affection. Written with songwriter and artist Aaron Kellim, Titus Makin explains the creative process behind the song 'It's feeling like you can't get a grip of anything that's happening in your life due to being consumed by a dangerous love. We wanted the viewer to feel like they're spinning out of control, in confusion until you can stop, find grounding, and realize what's happening'.
The video's strength lies in the saturated-colors sequences and the head-spinning shots. They both aim to metaphorically represent any toxic relationships that drain us from all the things that we once knew familiar.