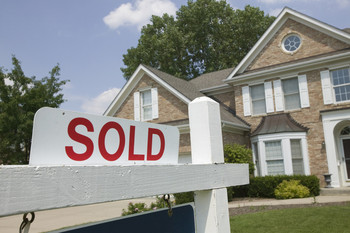 Buying your first home can be a rather intimidating experience. On the one hand, it is a dream come true to even be in the process of homeownership. As much as it is a responsibility, it is also a huge privilege. To have the funds and the ability to chase after your own little corner of the world is an adventure many don't ever get to take.
On the other hand, purchasing your first house comes with an overwhelming list of chores to complete along the way and saddles you with the responsibility with a 30-year mortgage, in most cases. Be that as it may, there are some things that can help you carry the anvil's weight worth of stress that buying a house can bring. Below are three of them.
Take it Slow
When people sit down to discuss buying a house, they usually learn very quickly how much they don't know. For example, many buyers think purchasing a house is different somehow from buying anything else. They set out on their expedition and the first thing on their list is to look at houses. Don't get us wrong.
It's important to know what you are looking for when house shopping, but before you can really get a feel for what you want and need, you have to know what you can afford. The first step in homeownership is saving up for the down payment.
Take your time when you embark on this adventure. Attempting to speed through the process, just as in any other process, can cause you to make silly errors and waste time having to go back and fix them. Don't worry, the house of your dreams will wait on you.
Do the Research
How many of you still remember research papers in school? Most of us thought the process of research was difficult, boring, and useless. Some still do. However, without investing the time into actual research, it was almost impossible to receive a passing grade on the paper. Buying your first home is much the same ball of yarn.
Without doing the proper research, you risk skipping steps, paying unnecessary fees, and hiring a corrupt realtor. Before you do anything, educate yourself on the process of buying a home. Read everything you can get your hands on, even if you don't think it will pertain to your situation.
When you get ready to hire that realtor, make sure to check references, reviews, and the realtor's selling history. You might even want to invite them over for dinner one night to see if you share the same goals and if you can work as a well-oiled machine in this process.
Take Advantage of What You Can
At first glance, this piece of advice might seem selfish, but as they say, "If life gives you lemons, make lemonade." You have to be able to take advantage of what life hands you sometimes in order to move forward.
The same is true in this expedition. For instance, if you are sitting on a large inheritance, the down payment for a home could be one less worry. If you are in a situation where you live with roommates, there are home loans you can solicit that incorporate the income of said roommates.
Take stock of your life before you get started. You never know what may help make the trip to owning your first home an easier feat.
Buying your first home is an arduous process. Use these tips to make it a little more effortless.